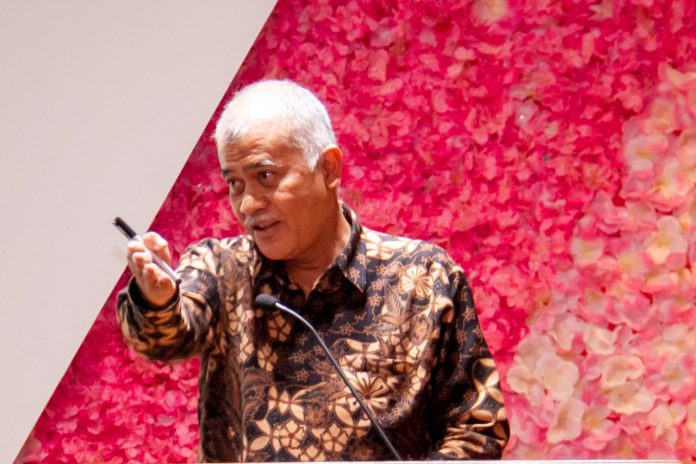 Jakarta (Indonesia Window) – The SMART Fish project under cooperation of Indonesia and UNIDO (United Nations Industrial Development Organization) has helped improve the quality and capacity of national fisheries production so as to boost industrial competitiveness in this field.
"One of the Indonesia-UNIDO cooperation projects that we think is quite successful is the SMART Fish program which is currently being continued into the second phase," the Director General of Resilience, Territorial and International Industrial Access at the Indonesian Ministry of Industry, Dody Widodo, said here on Wednesday (Nov 11).
The SMART Fish 2 program focuses on strengthening the standardization of fishery and seaweed products which are raw materials in the food, beverage, cosmetic and pharmaceutical industries.
"Through the SMART Fish program, our concerns about the lack of supply and quality of raw materials can be resolved," Dody added.
He hoped that the success of the Indonesia-UNIDO cooperation program would be followed by other project in such sectors as forestry, mining, and livestock, including the service sector that supports the industrialization process and strengthens the national exports.
"The 2016-2020 Indonesia-UNIDO Country Program document will end in December this year. It gives an opportunity for Indonesia to develop projects that are more strategic, right on target, and beneficial to Indonesia's industry and economy," Dody said.
The future projects are expected to focus on enhancing the quality of products made by the Small and Medium Industry sectors in order to produce highly competitive products according to people's needs in the era of Industry 4.0.
"The cooperation between Indonesia and UNIDO can be a means for domestic industries to accelerate the implementation of Industry 4.0," he said.
Reporting by Indonesia Window