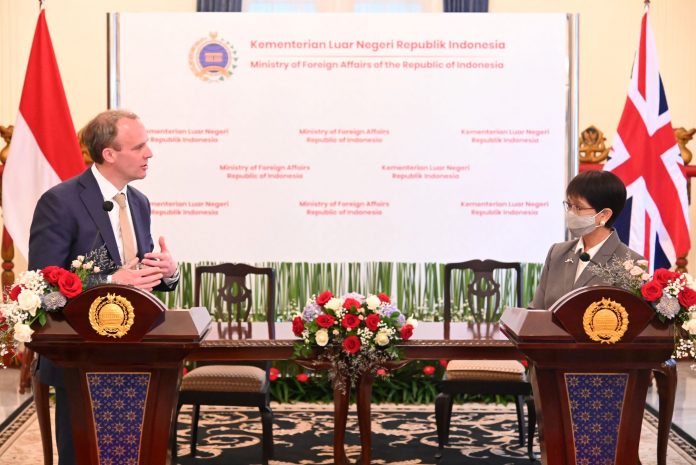 Jakarta (Indonesia Window) – The bilateral trade value between Indonesia and the United Kingdom (U.K.) in 2020 was recorded at 2.24 billion U.S. dollars, and is expected to continue increasing in the future.
The efforts to increase bilateral trade were discussed by Indonesian Foreign Minister Retno Marsudi and her British counterpart Dominic Raab at the 3rd RI-U.K. Partnership Forum held here on Wednesday (7/4).
Britain is an important economic partner of Indonesia, as the former is the second largest investor and fifth largest trading partner from the European region of the latter.
At the forum, the two ministers agreed to develop 10 priority sectors, including timber and agricultural commodities.
The memorandum of understanding on the Joint Economic and Trade Committee will be signed on April 19, 2021, and is expected to accelerate the realization of those priority sectors.
"I also raise Indonesia's concern about the proposed new legislation in the U.K. which requires due diligence on our agricultural commodities, such as palm oil, cocoa and rubber. Regarding this matter, I hope that the two countries can work together to overcome it, including through a joint working group in the field of agricultural commodities," said the Indonesian foreign minister.
Meanwhile, the U.K.'s investment in Indonesia increased by 35 percent in 2020 despite the COVID-19 pandemic.
In that field, Minister Retno shared information about Indonesia's Sovereign Wealth Fund (SWF) and explored the possibility of a bilateral investment agreement between the two countries.
Reporting by Indonesia Window