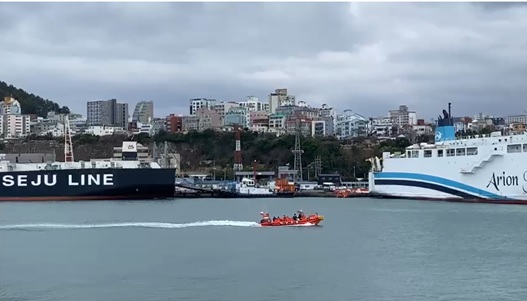 Jakarta (Indonesia Window) – Three Indonesian citizens working as crew members in 32 Myeongminho who are missing in an accident at sea near Jeju Island, South Korea, on Tuesday night (Dec. 29) are still in search.
A written statement from the Indonesian Embassy in Seoul received here on Sunday stated that local authorities were still continuing their search and rescue operations to search for the seven crew members of the 32 Myeongminho ship.
Previously, the SAR team had found two bodies, one each on December 31, 2020 and January 3, 2021. Both are suspected of being South Korean crew members.
The police are still making identification by checking the victim's fingerprints and DNA samples.
Meanwhile, five other crew members, including three Indonesian citizens with the initials IHP, S and DIS are still missing.
On January 3, 2021, the SAR operation to find the missing crew members was intensified.
The South Korean government deployed an additional SAR fleet consisting of 24 ships, seven helicopters, and four drones to search the crash site.
A total of 84 divers, as well as 935 officers from the Korean Coast Guard (KCG), police, fire department, and the South Korean Navy were deployed in the operation to speed up the search process and reach a wider location in the Jeju sea.
The search area reaches 40 kilometers to the east and the west, and 27.8 kilometers to the north and the south of Jeju Port.
While the SAR location is centered at 2.6 kilometers northwest of Jeju Port.
The SAR team is concentrating the search at several points, including the location where 32 Myeongminho was last seen near Jeju Harbor, the location of the discovery of the first and second bodies, and the location where the wreckage was found.
So far, the SAR team has found a number of items allegedly belonging to the crew and one component of the ship's propeller.
The Indonesian Embassy's team was allowed to see the items found to help identify the ownership of the found items.
The team of the Indonesian Embassy in Seoul is still in Jeju to coordinate with the KCG and the joint SAR team, and will remain at the location in an effort to find ways to connect the families of Indonesian crew members in Indonesia with the joint SAR team of the South Korean government.
Reporting by Indonesia Window