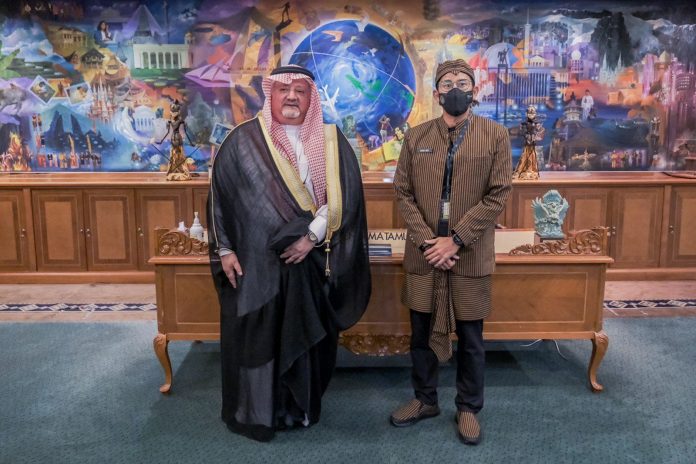 Jakarta (Indonesia Window) – Indonesian Minister of Tourism and Creative Economy Sandiaga Uno has discussed the potential for cooperation in the tourism and creative economy sector with Saudi Ambassador to Indonesia Esam Althagafi.
"Hopefully we can work together and collaborate each other in developing the tourism and creative economy sector, and help promote and provide quality and sustainable tourism," said Sandiaga during a meeting with Ambassador Althagafi here on Tuesday (Nov. 2).
In the meeting, the two sides discussed, among other things, tourist visa policies including for hajj and umrah (the minor hajj), investment opportunities, and promotion in the scope of tourism and the creative economy.
In addition, Sandiaga also asked for Saudi Arabia's support for the implementation of the G20 which will be held in 2022.
The minister also expected that there would be cooperation in organizing such events as equestrian, archery, and swimming, as well as the exchange of information regarding vaccination developments and health issues between the two countries.
Meanwhile, Ambassador Althagafi invited Indonesians to visit Saudi Arabia.
Apart from hajj and umrah, as well as oil and gas, Saudi Arabia has strong cultures which are very fascinating for Indonesian tourists to explore.
"Saudi Arabia is a very nice place to visit. Therefore, through this meeting, hopefully we can increase the tourism sector in Saudi Arabia and Indonesia," said the ambassador.
Reporting by Indonesia Window