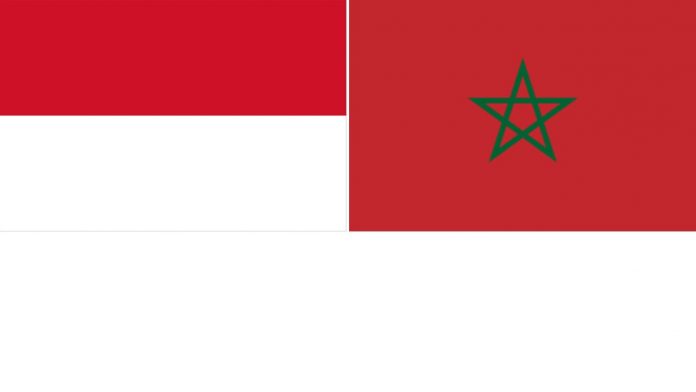 Jakarta (Indonesia Window) – Indonesia and Morocco virtually held the first joint committee meeting in the energy sector that brought together the Indonesian Ministry of Energy and Mineral Resources and the Moroccan Ministry of Energy, Mining and Environment, on June 22-23, 2021.
The meeting was held in a back to back manner in two sessions, discussing cooperation on the fields of electricity, renewable energy and energy efficiency and cooperation on the fields of hydrocarbons, mining, and geology.
The first session, led by the Director of Geothermal of the Indonesian ministry, Harris, discussed electricity policies and programs, as well as the development of renewable energy and energy efficiency in the two countries.
Other topics that were also discussed were research and development of human resources in the electricity sector, as well as new renewable energy and energy conservation.
Harris said that currently the Ministry of Energy and Mineral Resources continues to strive and is committed to reducing greenhouse gas emissions as stated in the National Determined Contribution (NDC).
"Indonesia has a mission to switch fossil energy to renewable energy. We have a target of achieving energy mix by 23 percent by 2025 and reducing greenhouse gas emissions by at least 29 percent by 2030 by self-efforts and 41 percent by international assistance in accordance with the ratification in the Paris Agreement," he noted.
At the session, Indonesia and Morocco agreed to follow up on cooperation in terms of exchanging information related to Super ESCO, developing energy efficiency projects, and investment opportunities in electricity infrastructures.
Super ESCO is an entity established by the government or through a public-private partnership as an intermediary between the government, facility owners, and ESCO (Energy Service Company) to coordinate the implementation of large-scale energy efficiency projects, especially in hospitals, schools, cities, government buildings and other public facilities.
Both parties also agreed to conduct research collaborations towards commercialization in the fields of ocean energy and bioenergy, as well as joint research in the fields of photovoltaic (PV) and solar thermal.
Meanwhile, in the second session, Indonesia and Morocco discussed investment in minerals and coal, investment opportunities and the provision of services in the oil and gas sector in both countries, data and expertise in geology, as well as human resource development in the fields of geology, minerals and coal.
"Morocco invites Indonesia, especially the SOEs, to be involved in the development of the mineral, and oil and gas sectors in Morocco, especially in geological surveys and exchange information in digital systems, as well as geological data surveillance," said Director of Mineral and Coal Program Development at the ministry, Sunindyo Suryo Herdadi, who led the second session.
He added that the two countries agreed to follow up on cooperation in exchanging information and joint research in the fields of oil and gas, as well as minerals and coal.
For Indonesia, Morocco is a strategic partner in the energy and mineral resources sector, as it can open up opportunities for cooperation with other African countries, especially the northern part, which has close relations with southern Europe region.
The joint committee meeting is an implementation of the Memorandum of Understanding (MoU) on the energy and mineral sector between Indonesia and Morocco which was signed in 2018 in the former's capital city of Jakarta.
Reporting by Indonesia Window