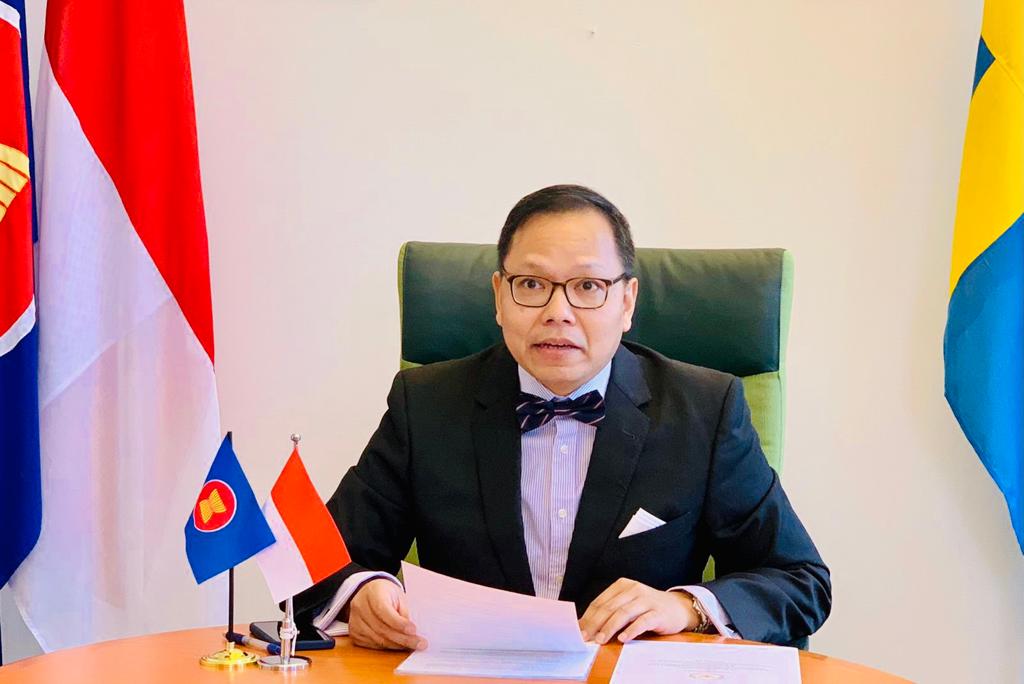 Jakarta (Indonesia Window) – The Indonesian government has invited Sweden to develop new and renewable energy in the archipelagic country.
"I invite Sweden to partner with Indonesia in building national energy needs in a sustainable and long-term manner," said the Indonesian Ambassador to Sweden and Latvia, Kamapradipta Isnomo, at a virtual business seminar entitled Business Opportunities between ASEAN and Sweden: Innovation and Sustainability – Steps for the Future on Wednesday (Feb. 3).
That event was participated in by the ambassadors of ASEAN (Association of Southeast Asian Nations), representatives of the governments of ASEAN and Sweden as well as business sectors.
At the event, the Indonesian ambassador raised four things, namely the Omnibus Law to attract foreign investments, development of the sustainable energy sector, the launch of the EU-ASEAN Joint Working Group on Palm Oil, and the formation of the Indonesian Sovereign Wealth Fund to support the infrastructure project financing in the country.
"I invite Sweden to contribute in finding a good and fair solution in the context of vegetable oil," he continued.
Meanwhile, the Secretary of State for the Minister of Foreign Trade and Nordic Affairs, Krister Nilsson, said that ASEAN is an important market for Swedish companies.
The Swedish government is very interested in enhancing trade and investment relations with the ASEAN countries. He believes that Swedish companies can make a positive contribution to the business sector in ASEAN, namely the aspects of sustainability, transparency and social dialogue," said Nilsson.
The virtual business seminar was organized by diplomatic representatives from the ASEAN countries that are members of the ASEAN Committee in Stockholm (ACS).
The event is aimed at working on opportunities to increase trade and investment cooperation between the ASEAN countries and Sweden.
Apart from featuring a number speakers from the government and business sectors, the seminar also provided the ambassadors of the ASEAN countries with an opportunity to convey the development of the business and investment climate in their respective countries.
Reporting by Indonesia Window