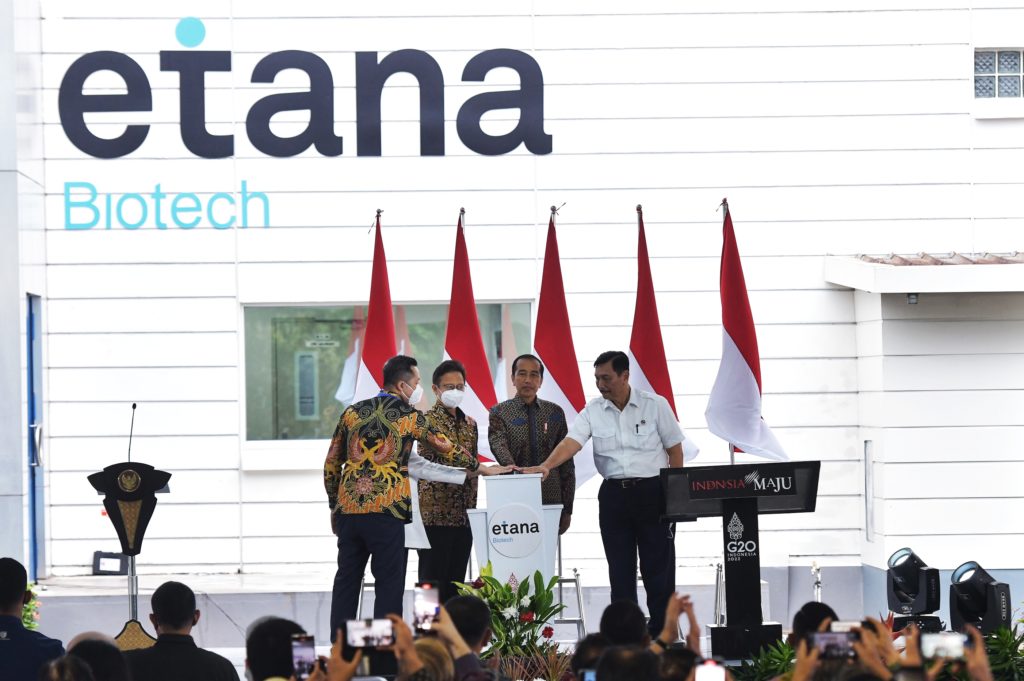 Etana Biotechnologies Indonesia is the first mRNA-based COVID-19 vaccine producer in Indonesia and Southeast Asia.
Jakarta (Indonesia Window) – Indonesian President Joko Widodo (Jokowi) inaugurated a biopharmaceutical factory that produces mRNA-based COVID-19 vaccines located in the Pulogadung Industrial Estate (JIEP) here on Friday (Oct. 7).
"I really welcome PT Etana Biotechnologies Indonesia and what it has done in producing vaccines using the mRNA platform, and moreover this is the first of its kind in Southeast Asia," the head of state said in his statement received here on Sunday.
He emphasized that the presence of the vaccine manufacturer in this country, which has the support of technology transfer from China, is very necessary to deal with the possibility of a pandemic coming in the future.
"We don't want a pandemic anymore, but if the domestic industry is ready, at least we would not worry," he said.
The president also appreciated PT Etana Biotechnologies Indonesia's quick movement to produce COVID-19 vaccines, saying that the company worked rapidly in silence.
"That's what I'm happy about," he added.
Furthermore, the head of state ordered relevant officials, including the Coordinating Minister for Maritime Affairs and Investment Luhut Binsar Pandjaitan and Minister of Health Budi Gunadi Sadikin, to support the development of the biopharmaceutical company to realize Indonesia's independence in the pharmaceutical sector.
The support from the Ministry of Health is expected to be able to develop Etana Biotechnologies to work not only in the field of biopharmaceuticals and biotechnology, but also "in animals and plants, so that we will have independence (in all sectors), and we could be self-sufficient, truly self-sufficient," Jokowi said.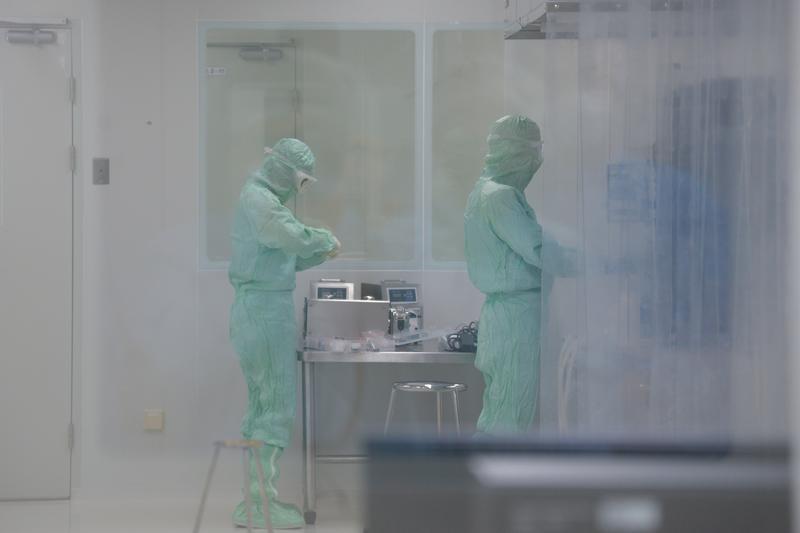 In last September, Indonesia's National Agency of Drug and Food Control (BPOM) issued an Emergency Use of Authorization (EUA) for the AWcorna vaccine.
This COVID-19 vaccine was registered by PT Etana Biotechnologies Indonesia and was developed through technology transfer and joint research with China's Abogen-Yuxi Walvax.
This vaccine has also received a halal (permissible in the Islamic Law) fatwa from the Indonesian Ulemas Council (MUI) and halal certification from the Halal Product Guarantee Agency (BPJPH).
Head of BPOM Penny K. Lukito and China's Ambassador to Indonesia Lu Kang were among the attendees in the inauguration ceremony of the biopharmaceutical company.
Ambassador Lu Kang said that the transfer of mRNA technology from China to Indonesia would provide great benefits to Indonesia and build a model of cooperation between the two countries in producing vaccines.
At the same time China and Indonesia are jointly building a regional protection for disease prevention that contributes to efforts to recover the economy, and the global governance, he added.
Reporting by Indonesia Window