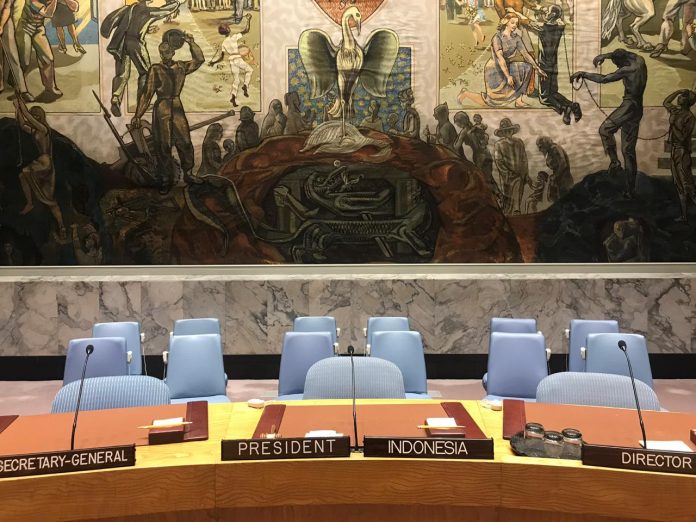 Jakarta (Indonesia Window) – Indonesia held 50 activities, both virtual and offline meetings, during its duties as the UN Security Council (SC) Presidency in August 2020, according to a statement from the Indonesian Ministry of Foreign Affairs received by Indonesia Window here on Tuesday.
Until the last day of the presidency on August 31, 2020, Indonesia has chaired 12 open meetings, 12 closed meetings, five additional agendas, and 12 UNSC subsidiary body meetings.
In addition, the UN Security Council also produced four resolutions and three press statements/elements for the press.
During its tenure in the UNSC presidency, Indonesia held three signature events in which the Foreign Minister chaired two high-level open debate meetings regarding peace establishment during the pandemic, and the connection between terrorism and organized-crimes.
Indonesia also hosted an arria-formula meeting on cyber attacks on vital infrastructures.
Arria-formula meetings are not formal meetings of the Security Council. They are convened at the initiative of a member or members of the Security Council in order to hear the views of individuals, organizations or institutions on matters within the competence of the Security Council.
The Security Council presidency is held by each member in turn for one month, following the English alphabetical order of the member states names.
The UN Security Council presidency is proceeded by Niger on September 2020.
Reporting by Indonesia Window