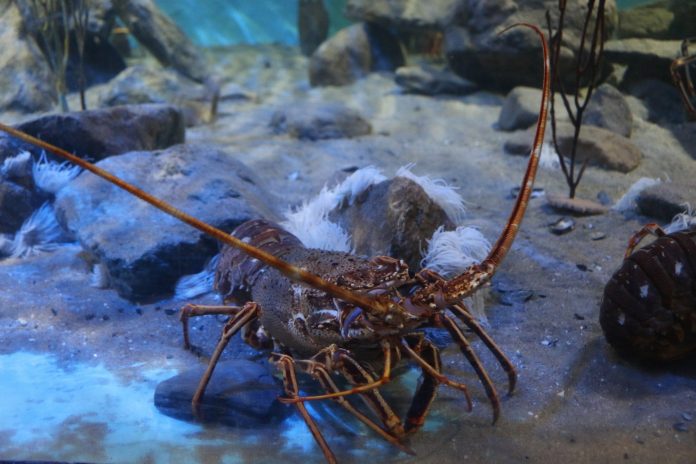 Bogor, W Java (Indonesia Window) – The potential of natural lobster seeds in Indonesia is estimated at 20 billion per year, a crustacean expert at the Indonesian Institute of Sciences (LIPI), Rianta Pratiwi, has said.
"Natural factors, including oceanographic and climatological dynamics, greatly influence natural lobster seeds in the Indonesian seas," she said in a statement quoted from LIPI's website here on Wednesday.
In addition, the marine environment quality, and fishing activities also affect the number of lobster seeds in nature.
"However, until now there is no adequate information about which factors most determine lobster seeds in nature," Rianta said.
The development of lobster cultivation in Indonesia has been carried out for a long time under some governmental regulations.
"Actually, the development of lobster cultivation has been done for a long time, but since it takes a very long time to get the production, only few of the cultivations are successful," Rianta said.
In tropical waters, for example, P. ornatus has a larval phase from 4 to 7 months, while P. longipes is about five months with a size of 5-7 centimeters.
Rianta detailed several conditions that must be considered in conducting lobster cultivation which must be adapted to conditions in nature.
These things are the water temperature around 25-26 degrees Celsius; salinity 30-35 ppt; the base substrate is sand or muddy sand without coral and oyster shells; waters must be free from the influence of fresh water and from other flows originating from activities on land, factories, agriculture and settlements; the cultivation location is close to seed and feed sources and is easily accessible by transportation.
"Apart from that, the cultivation location must also be protected from strong winds and big waves, but the tidal flow at the top and bottom of the water column is still quite strong. The lowest water depth is 1.5 meters at low tide," she explained.
Rianta emphasized that lobster development must be carried out in fisheries management by upholding the principle of responsibility and sustainability.
"These conditions are important to apply, because they support the preservation of marine ecosystems which are the habitat for lobster seeds," she said.
Reporting by Indonesia Window