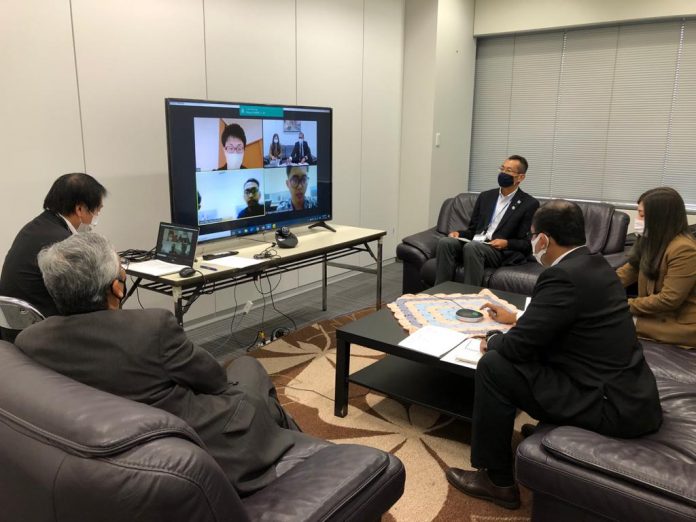 Jakarta (Indonesia Window) – Some Indonesian startups and Japanese companies explored partnerships in a virtual Indonesia-Kansai Digital Startup Business Meeting on Wednesday (Nov 25) organized by the Indonesian Consulate General in Osaka in collaboration with Kankeiren (Economic Federation of Kansai).
Investment opportunities for digital startups from the two countries could be the forms of inbound and outbound investments, according to a written statement from the Indonesian Consulate General in Osaka received by Indonesia Window here on Friday.
The event was aimed at attracting Kansai companies to invest in Indonesian digital startups, opening up opportunities for Indonesian outbound investment venture to Kansai, and forming partnerships between Indonesian digital startups and Kansai companies.
Kankeiren is an economic organization with 1,300 members consisting of companies and economic organizations from six prefectures in Japan's region of Kansai, namely Osaka, Hyogo, Kyoto, Nara, Wakayama and Shiga.
Among notable companies included in Kankeiren are Sumitomo Corp., Panasonic Corp., Daikin Industries, Iwatani Corps., MUFG Bank, Osaka Steel, and Kobe Steel.
MDI Ventures, Alodokter, Widya Robotic Indonesia, Legalku, and Kata.ai from Indonesia each had a meeting with eight Japanese companies, including Konica Minolta, Sompo Japan, and Takenaka.
The business meeting was held under Asia Business Creation (ABC) Platform initiated by Kankeiren.
In his remarks, Indonesian Consul General in Osaka Mirza Nurhidayat said that the COVID-19 pandemic has actually strengthened the digital business with positive growth amid the global economic slowdown.
The development of digital startups in Indonesia lately is very promising, supported by the increasing number of internet users in the archipelagic country.
Today, e-commerce applications and digital service platforms have become a part of the lives of most Indonesians.
Japan, which is known for its technological advancement and economy, has the potential to become a partner for Indonesian digital startups both in terms of venture capital funding and business development.
Kankeiren develops a cooperation platform with seven ASEAN countries, namely Indonesia, Malaysia, Myanmar, the Philippines, Singapore, Thailand and Vietnam, under ABC Platform which was officially launched on April 5, 2020.
ABC Platform aims to develop business with partner countries in the fields of human resources, health services, Small and Medium Enterprises (SMEs), agriculture, tourism, environment, and startup development.
Reporting by Indonesia Window