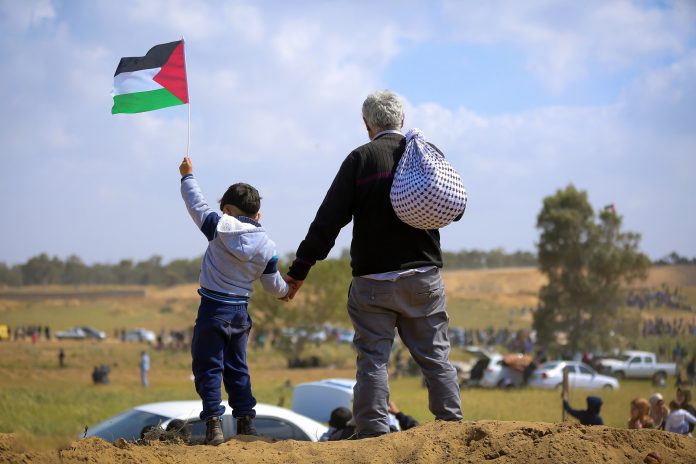 Jakarta (Indonesia Window) – Bahrain is the fourth Arab country to normalize relations with Israel, following the United Arab Emirates (UEA) which announced a peace agreement with the colonizing nation on August 13, 2020.
The agreement was announced by U.S. President Donald Trump in his Twitter account on Friday (Sep 11) after he spoke by telephone with Bahrain's King Hamad bin Isa Al Khalifa and Israeli Prime Minister Benjamin Netanyahu.
Trump posted on his Twitter account a Joint Statement of the United States, Kingdom of Bahrain and the State of Israel, calling full diplomatic relations between Bahrain and Israel a historic breakthrough for further peace in the Middle East.
The statement said Bahrain, Israel and the U.S. would continue efforts to reach a fair, comprehensive and lasting resolution to the Israeli-Palestinian conflict to enable the Palestinian people to realize their full potential.
The statement also stated that the Government of the Kingdom of Bahrain accepted President Trump's invitation to join Israel and the UAE at the signing of the Declaration of Peace at the White House, Washington D.C. on September 15, 2020.
The declaration will be signed by Israeli Prime Minister Benjamin Netanyahu and Bahraini Foreign Minister Abdullatif Al-Zayani.
Like the agreement between the UAE and Israel, the Bahrain-Israel agreement will normalize diplomatic, commercial, security and other relations between the two parties.
Earlier, Bahrain, along with Saudi Arabia, had lifted the ban on Israeli flights using its airspace.
Along with Bahrain, so far four Arab countries of the 22 countries, have established diplomatic relations with Israel, namely, Egypt in 1978, Jordan in 1994, UAE in 2020.
Reporting by Indonesia Window