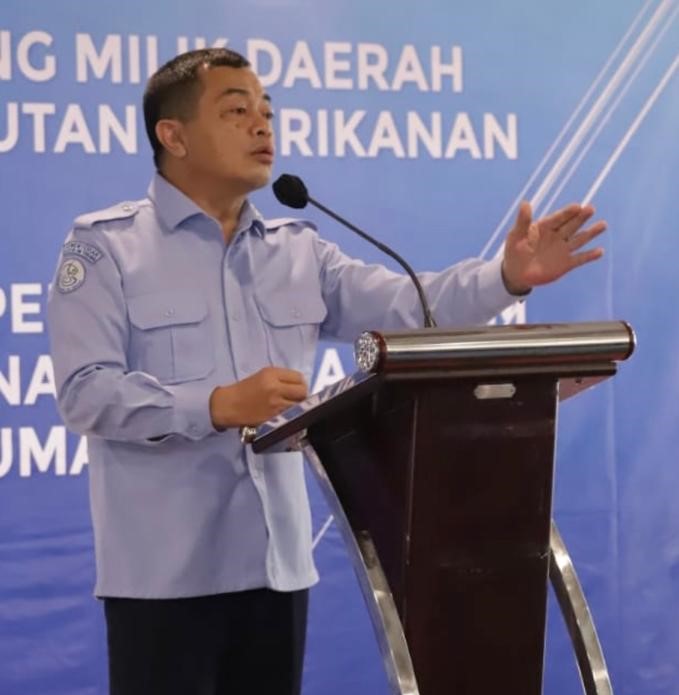 Jakarta (Indonesia Window) – The Indonesian Ministry of Marine Affairs and Fisheries and the Food and Agriculture Organization (FAO) have agreed to extend the collaboration on Mainstreaming Biodiversity Conservation and Sustainable Use into Inland Fisheries Practices in Freshwater Ecosystem of High Conservation Value (I-Fish) for the next two years until 2023.
"We welcome the extension of the I-Fish cooperation by the Global Environmental Facility (GEF). This is a commitment and support for the ministry's efforts to apply sustainable inland fisheries governance," the ministry's Secretary General Antam Novambar said in a press release here Sunday.
The two-year I-Fish collaboration is valued at 6.1 million U.S. dollars over the next two years.
Antam added that the final draft of the I-Fish extension maintains four main components in the cooperation, namely the mainstreaming of inland aquatic biodiversity in resource development and management policies, as well as demonstrations of conservation and sustainable use of inland aquatic biodiversity.
The other components are monitoring and assessment of inland water biodiversity, as well as monitoring and evaluation of cooperation and adaptive management.
"The I-Fish component is designed to support the ministry's priorities for 2021-2024, particularly in building freshwater, brackish and marine aquaculture villages based on local wisdom which was promoted by Minister of Maritime Affairs and Fisheries Sakti Wahyu Trenggono," Antam said.
I-Fish is a collaboration between the Indonesian Ministry of Marine Affairs and Fisheries and FAO under the framework of the Global Environment Facility (GEF) which was signed by the Secretary General of the CTF and representatives of FAO Indonesia and Timor-Leste in 2017, until 2021.
Considering the importance of the collaboration for the sustainability of inland fisheries, I-Fish was extended until 2023 with a grant amounting to 4 million U.S. dollars. The extension was discussed at the end of June 2021.
Reporting by Indonesia Window