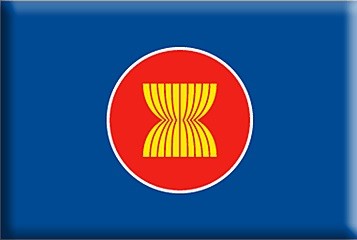 Jakarta (Indonesia Window) – Indonesian Minister of Agriculture Syahrul Yasin Limpo has invited the ASEAN Ministers of Agriculture and Forestry (AMAF) to make efforts to restore the impact of the pandemic, in particular by maintaining food and nutrition resilience, while ensuring food security in Southeast Asia.
"I invite you to continue to work together in an effort to fulfill this commitment. Relations with cooperating and dialogue partners need to be continuously improved to support commitments in ensuring food resilience in the ASEAN region," said the minister while chairing a virtual meeting of the 43rd ASEAN Agriculture and Forestry Ministers (AMAF) meeting here on Wednesday (Oct. 27).
He said that every country's strong efforts in overcoming the pandemic confirmed international organizations' estimation that global and the ASEAN region economic growth have indicated a trend of recovery. With a strong food resilience system, it is expected that this forecast could be realized soon.
"In general, we can see how big the contribution of the food and agriculture sector is in stabilizing the economy in ASEAN. As part of AMAF's commitment, even though we are experiencing the same difficulties, we are confident that we are able to guarantee food resilience and prepare food for people in ASEAN," he said.
Since the AMAF meeting in Cambodia last year, Syahrul has noted a number of developments in cooperation generated by some technical working groups under the organization.
One of which is the implementation of the ASEAN framework to support small-scale farmers and producers, cooperatives, and MSMEs in improving product quality to be able to meet market demand standards and compete in the global market.
Syahrul pointed out that over the past two years Indonesia has taken various steps to massively reform the structure, one of which was through the Job Creation Law of 2020 which aims to provide ease of doing business and improve the investment climate.
Reporting by Indonesia Window