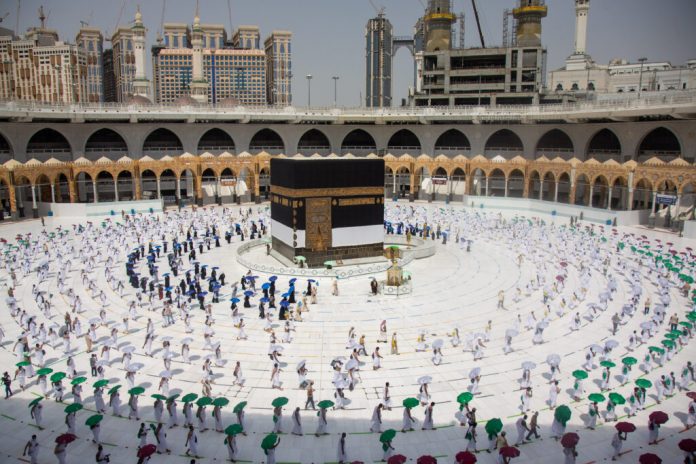 Jakarta (Indonesia Window) – The Saudi Arabia government announced on Saturday that the 1442 Hijri/2021 pilgrimage was carried out for 60,000 pilgrims who are Saudi citizens and expatriates living in the kingdom.
The Ministry of Hajj and Umrah of Saudi Arabia stated that the decision was taken taking into account the ongoing COVID-19 pandemic situation.
Considering what the whole world is witnessing from the continued development of the coronavirus (Covid-19) pandemic, and the emergence of new mutations, (hajj) registration will be limited to carrying out the mandatory hajj 1442 Hijri for residents and expatriates living in the kingdom only, the ministry announced via its Twitter account.
The total number of pilgrims this year is 60,000 people consisting of Saudi nationals and expatriates from all countries living in the kingdom.
The ministry added that prospective pilgrims who wish to register must have been immunized with a vaccine that has received approval from the World Health Organization (WHO).
The Saudi Arabian government said that the decision was taken to ensure the health, safety and security of the pilgrims.
Previously, the Hajj 1441 Hijri/2020 was only opened to 1,000 residents of the kingdom, including foreigners living in Saudi Arabia, with the implementation of very strict health protocols.
Reporting by Indonesia Window