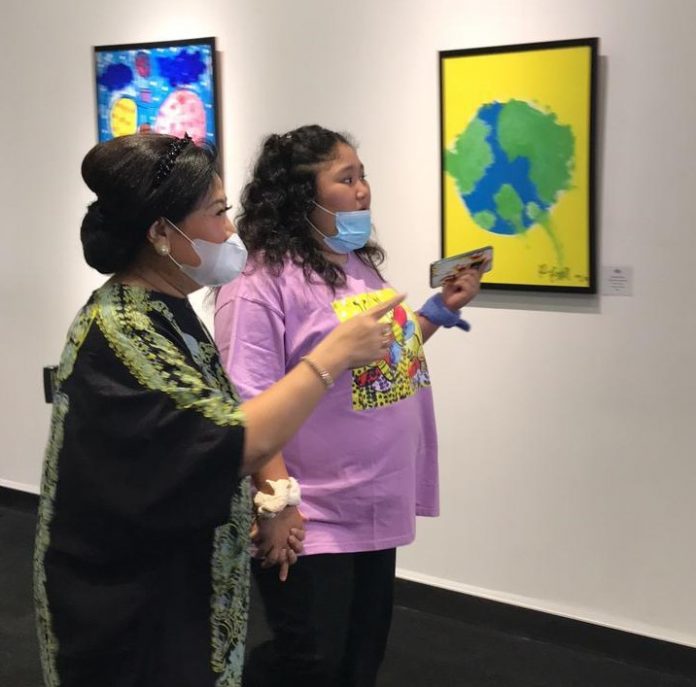 Jakarta (Indonesia Window) – Raysha is not an ordinary girl, who as a teenager often spends time hanging out, traveling, or doing fun that many other young people do.
This is because since the age of 2.5 years, Raysha has been diagnosed with severe autism or autism level three which makes her late to speak and develop.
However, autism actually made Raysha, who is now aged 17 years old, a girl with a special talent because she is able to paint and make valuable art works.
Raysha's mother, Prita Kemal Gani, who is the founder and CEO of the London School of Public Relations (LSPR) Jakarta, said that Raysha's passion for painting has only appeared in the past year as a form of motoric therapy.
"Raysha actually prefers outdoor activities. However, because of the pandemic, she received painting training which she really enjoyed," she said.
Her painting activity is fairly high as in a week, the girl whose full names is Raysha Dinar Kemal Gani, can produce a new painting full of attractive colors and a cheerful impression.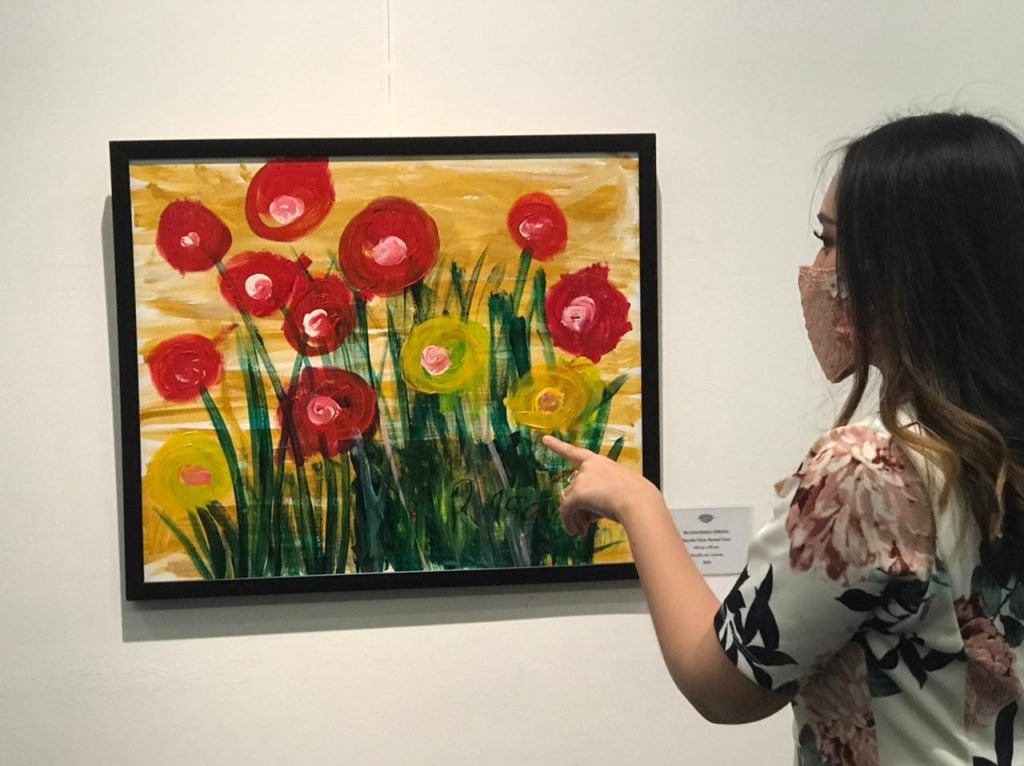 Exhibition
Hence, Raysha's management team and the Sunrise Art Gallery present an art exhibition for charities entitled Dare to Dream, Dare to Shine and Dare to Share or at Fairmont Hotel Jakarta from March 5 to April 4, 2021.
Many do not think that the paintings on displays at the Sunrise Art Gallery are the works of Raysha, who has severe autism.
According to the mother, the painting exhibition was a summary of Raysha's wish.
"Dare to dream means, like teenagers in general, that she has many dreams. Dare to shine means that she wants to get attention, loves to get compliments and appreciation. Dare to share means, like us, that Raysha also wants to be able to share," explained Prita.
She further said that individuals with autism syndrome disorder are able to cope with autism if they are able to be independent, help themselves, and others.
"Raysha has not been able to fully carry out the first and second points. However, through this exhibition, she can do the third point which is helping others," said Prita.
Raysha's painting exhibition aims to help and support autistic children from underprivileged families, so that they can get therapy according to their needs.
"At the same time, (the exhibition) invites people to accept and help continue the life of children with autism around us. Let Us Become the Agent of Voice for the Voiceless," said Prita.
Earlier, Raysha Foundation and Alleira Batik Grand Indonesia had launched and sold several paintings, which were also packaged in the form of merchandises which can be purchased freely on well-known e-commerce platforms in the country.
The proceeds from the sales of these products are then distributed to helping the therapeutic needs of children with autism from pre-prosperous families through several foundations, such as Rumah Autis and Sahabat Anak.
Reporting by Indonesia Window