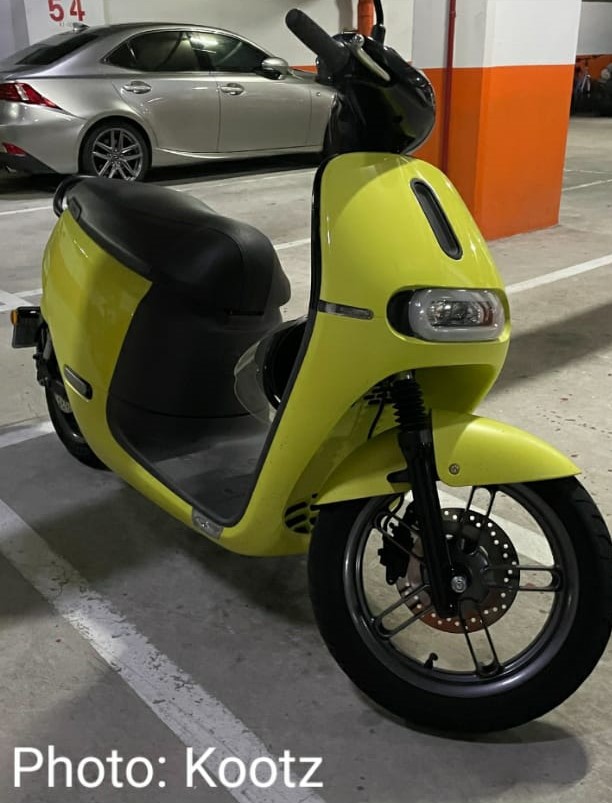 Jakarta (Indonesia Window) – Not only Taiwan's technological sophistication can be found in laptops or cell phones, but also in a scooter, a two-wheeled vehicle with footrests on both sides.
Gogoro Taiwan, the electric scooter that was launched in 2015 has advanced automotive technologies to make whoever rides it feel comfortable and safe during trips.
Gogoro has a maximum speed of more than 90 kilometers per hour with a battery that can last up to 170 kilometers, and can move backwards.
Battery
The electric scooter production should have been along with the provision of battery recharging stations.
Gogoro has founded many GoStations that provide lithium batteries at full capacity. GoStations can be found throughout the Formosa Island which are only a few kilometers to tens of kilometers from each other.
At GoStations, a rider only needs to take the old battery out of the scooter, and place it in the battery changer. Furthermore, GoStations will provide new batteries, and can be directly inserted into the machine.
The entire battery replacement process takes less than a minute.
After being used for some time, lithium batteries will generally decrease in storage capacity and eventually cannot be fully charged. As a result, Gogoro owners should buy a new battery at a very expensive price, which indirectly increases the cost of maintaining electric vehicles.
However, that will not happen, because the electric scooter company uses a replacement method that allows the owners to take out the old batteries and replace them with the new ones at no charge.
Furthermore, Gogoro will recycle the old batteries into new ready-to-use batteries of the same quality.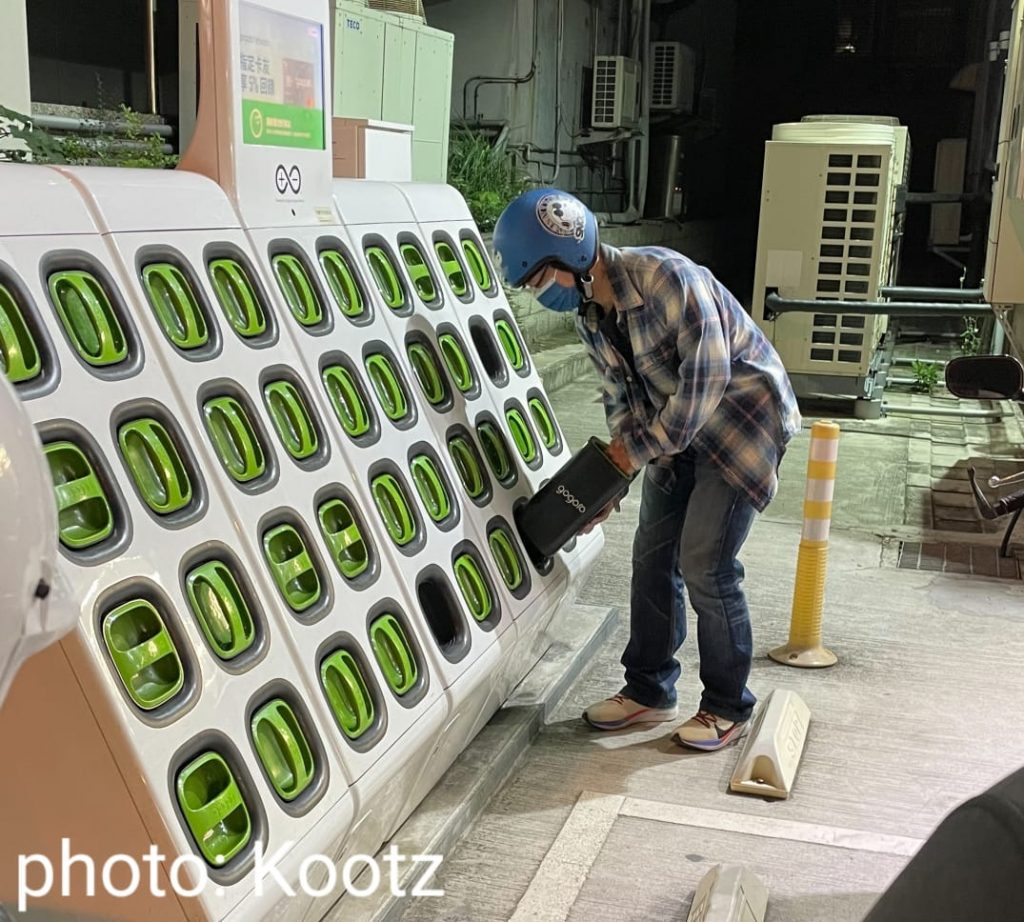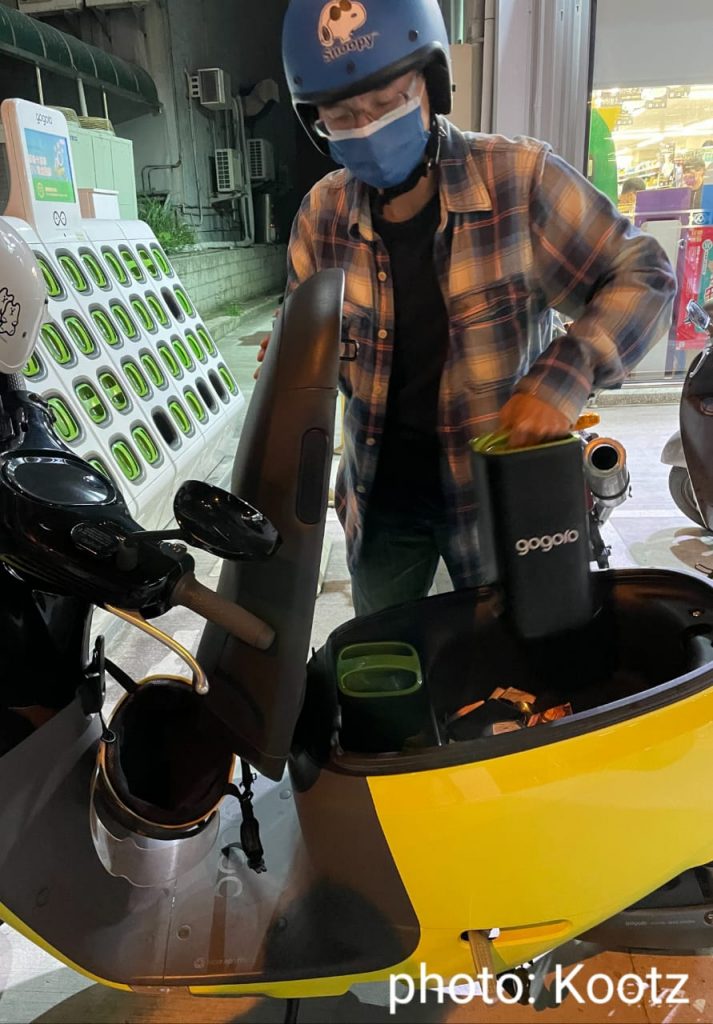 Smart features
Gogoro provides a USB plug in the steering handle, so that drivers can recharge their cellphone battery at any time.
In addition, many functions of the scooter can be adjusted through the exclusive mobile application. For instance, when the local weather data on a phone shows rains, the scooter will automatically switch to Smart Mode via the app. With this mode, the engine power of the scooter will be lighter so that it will not go too fast and slip.
With sophisticated technologies, Gogoro can be thieves' target. However, it is almost impossible because this electric scooter uses a sensor of an Apple cellphone or watch to unlock and start the engine.
If someone brings a stolen scooter to the GoStation to replace the battery, GoStation will automatically refuse it, and the camera attached to the battery charging station will take a picture of the offender.
The electric scooter is also designed to not run on the batteries from other Gogoro scooters, so a stolen vehicle cannot get new batteries once the power is used up.
With such safety technologies, the theft rate of Gogoro scooters is close to zero.
This exclusive scooter application also has a navigation function to the nearest GoStation, adjusts light and sound effects of the scooter, and is able to detect the condition of the scooter to help owners arrange regular service schedules.
Gogoro also has hundreds of detectors that are able to collect and show such information as temperature, humidity and earthquake intensity, as well as record and analyze how long each battery has been used, and the places the driver has been riding to.
Despite offering high-tech future vehicles, Gogoro itself does not claim to be an electric scooter company, but rather an energy grid company, with GoStation one of its products.
The Taiwanese company stated that apart from charging the battery, GoStation can also supply power to the existing electricity grid so that it can be used by other buildings.
Gogoro's founder Horace Luke has said that when a city is full of GoStations, Gogoro can become the center of a city's electricity management.
As Gogoro's battery is moving constantly following the scooter riders, every second tens of millions of data are sent back to Gogoro, and with the artificial intelligence technology, the movement patterns of most people in the city can be predicted.
Gogoro has been well received since its launch in Taiwan, and now becomes the company with the highest market share on the Formosa Island.
The efficient battery replacement model has driven Gogoro to Europe and Japan, and attracted other Taiwanese scooter companies to join the Powered by Gogoro Network (PBGN).
Under the alliance, scooters designed by other companies can share Gogoro's battery and battery replacement system, and therefore increasing the marketing area of Gogoro's energy network.
With the Taiwan government's subsidies for electric vehicles, Gogoro is priced at around 25,980 New Taiwan dollars (approximately 837 U.S. dollars).
Gogoro's next target is the Southeast Asian market, including Indonesia.
Source: Taipei Economic and Trade Office (TETO)
Reporting by Indonesia Window