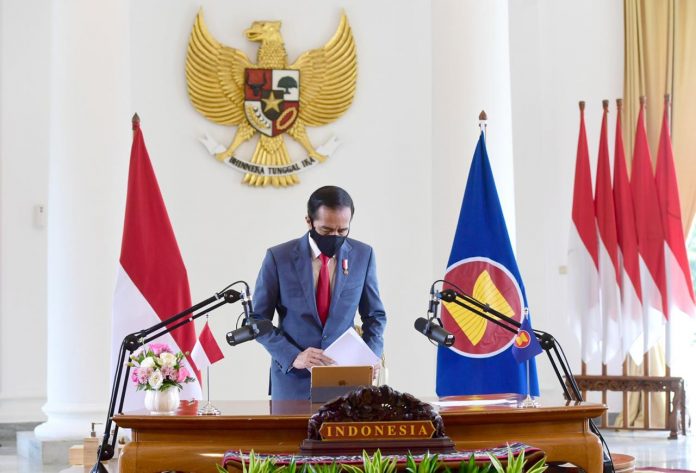 Bogor, W Java (Indonesia Window) – President Joko Widodo has expressed his views on economic transformation, which is expected to restore the economy in the ASEAN region, that is hit by the COVID-19 pandemic.
The head of stated conveyed his statements when delivering a speech at the 23rd ASEAN-China Summit which was held virtually from the Bogor Presidential Palace, West Java on Thursday.
According to him, economic transformation from a conventional way to a digital-based economy is a crucial action that should be carried out at this time.
The pandemic has hit at least 215 countries worldwide and has had a major impact. However, amid this condition there are opportunities for progress, especially in the development of a digital-based economy.
The president hoped that the resolutions for economic and health issues could go simultaneously, with people continue to carry out economic activities while applying health protocols.
The president believes that ASEAN is capable of carrying out the economic transformation through cooperation on digital-based economic activities with its partners.
"2020 is the year of ASEAN-China digital economy cooperation. As a global leader in the digital economy and home to a third of the world's unicorns, including Baidu, Alibaba and Tencent, China is a strategic partner for ASEAN," he said.
Welcoming the three decades of partnership between ASEAN and China in 2021, the Indonesian president promotes the two parties to enhance cooperation to achieve more and more progress.
He added that ASEAN and China should also immediately reactivate economic cooperation, including through harmonization of policies and ensuring global supply chains by removing trade obstacles.
Reporting by Indonesia Window