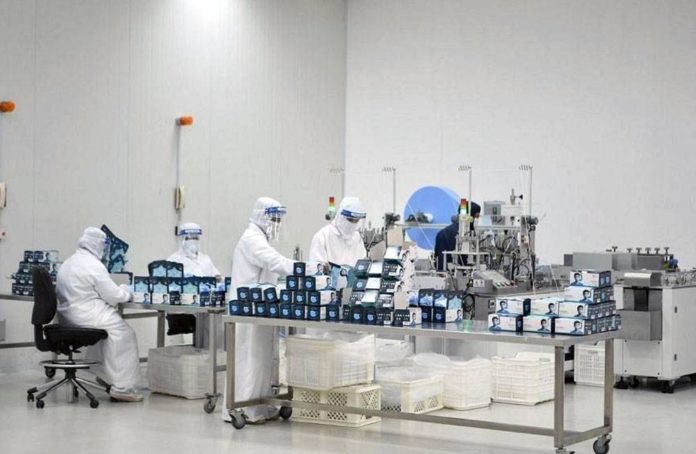 Jakarta (Indonesia Window) – The production of health masks in Saudi Arabia is expected to increase by five times during the COVID-19 pandemic, Industry Minister Bandar Al-Khorayef said on the national television.
"Saudi Arabia's production of masks reached a record level of 2.5 million masks daily. The targeted volume of production is 10 million masks daily," he said, according to the Saudi Gazette report.
The minister said the Kingdom is working to make the local mask industry more attractive through a number of initiatives and decisions at customs, financial and organizational levels.
"The Kingdom focuses on initiatives and legislation aimed at facilitating investments in vital and multiple industrial sectors, including the mining sector," Al-Khorayef said.
He continued, the Saudi Ministry of Industry is under way to change and expand the initiative program to stimulate the private sectors as well as to expand important productive sectors that have gained significance in global scale during the corona pandemic period.
According to Al-Khorayef, among the sectors that will get attention in the current and future phases are the sectors of the factories related to food and medicine which have benefited from the support packages.
"Products of these factories have witnessed growing demand during the pandemic period on regional and global levels," he added.
Reporting by Indonesia Window