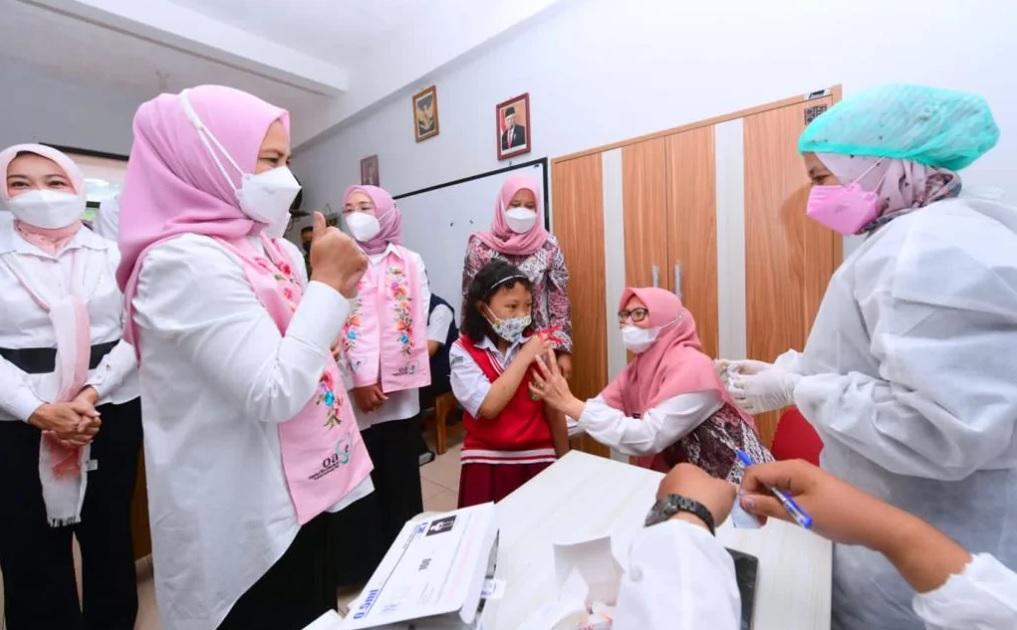 Jakarta (Indonesia Window) – The coverage of COVID-19 vaccinations in Indonesia as of Wednesday (Dec. 22) has met the target set by the World Health Organization (WHO), Health Minister Budi Gunadi Sadikin said.
So far, 108,412,315 people or 52.07 percent of the targeted number of vaccine recipients in Indonesia have received full-dose injections, Budi Gunadi Sadikin said in an official statement received here on Wednesday (Dec. 22).
WHO targets vaccination coverage in a country to reach at least 40 percent of the total population targeted for full-dose vaccinations by the end of 2021.
"Since the government started vaccinations in January 2021, the Health Ministry has continued to receive support and assistance from various parties. Thanks to our joint efforts, the national vaccination coverage has reached the target we hoped for," he said.
Starting vaccinations in mid-January, the Health Ministry is targeting 208.2 million Indonesians to receive vaccine jabs against COVID-19.
The ministry's data show that 154,593,449 people have received the first doses of vaccinations or 75 percent of the target, and 108,412,315 have received the second doses or 52.07 percent of the target.
In order to strengthen the protection of the Indonesian people from COVID-19, vaccinations were also expanded to a group of 6-11 years old, targeting around 26.5 million children.
The first phase of vaccinations for children began on December 14 in 115 districts/cities of 19 provinces.
"The monitoring system indicates that over 500,000 children have been vaccinated from the target of 26.5 million. So far, vaccinations have been running smoothly and safely," he said.
Budi assured the effectiveness and efficacy of the vaccines available in the country, so that people do not need to hesitate to access every location and service that provides COVID-19 vaccinations.
The more people get vaccinated against COVID-19, the more people are protected, he said.
The minister of health also emphasized that complying with health protocols remains the main key in preventing the spread of COVID-19 infections.
Vaccination and health protocol obedience should go along as a firm solution to end the COVID-19 pandemic, he stressed.
Reporting by Indonesia Window