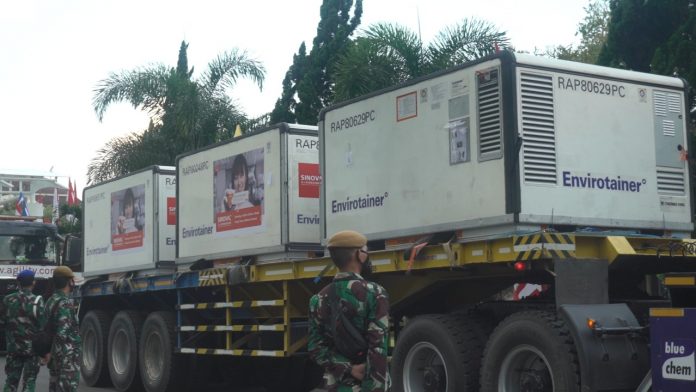 Bogor, W Java (Indonesia Window) – Indonesia has received additional 7.5 million doses of vaccines against COVID-19 from several manufacturers under a bilateral cooperation and dose-sharing scheme from fellow countries.
The additional vaccines consist of 450,000 ready-to-use doses from AstraZeneca which were provided by the Netherlands, and 1.5 million doses of Pfizer which were purchased directly by the Indonesian government, according to a written statement from Indonesian vaccine manufacturer Bio Farma received here, Friday (Aug. 20).
Indonesia also received additional COVID-19 vaccines with a bilateral scheme between Bio Farma and vaccine manufacturers from Sinovac and AstraZeneca, which sent ready-to-use vaccines amounting to 5 million doses and 567,000 doses, respectively. These vaccines from the two producers arrived in Indonesia on Friday (Aug. 20).
Therefore, since early August, Indonesia has received 22,792,480 doses of ready-to-use vaccines from Sinovac, AstraZeneca, Moderna, and Pfizer.
Overall, the number of COVID-19 vaccines that have been secured by Indonesia is 197.6 million doses, consisting of 47.9 million doses in the form of ready-to-use products, and 144.7 million doses in bulk.
Reporting by Indonesia Window