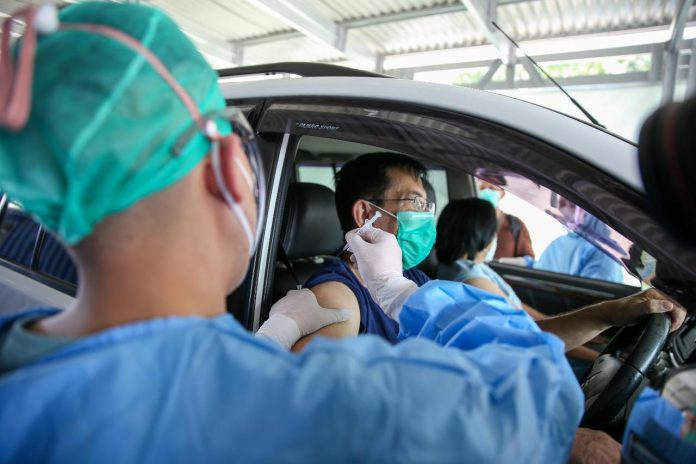 Jakarta (Indonesia Window) – In April, the Indonesian government prioritizes vaccination against the corona virus based on the level of infection risk, following the reduction in the amount of vaccine supplies from producers.
The third wave of COVID-19 cases that occurred in a number of countries in Europe, Asia and America has brought about an embargo from vaccine-producing countries because they have to use their vaccines for their own needs.
"As a result, it affects hundreds of countries around the world, including Indonesia. So that of the amount of vaccines that should be initially available for March and April, each 15 million doses or 30 million doses (of vaccines) in total for two months, we can only get 20 million doses or two thirds of the total amount," said Health Minister Budi Gunadi Sadikin when giving a press statement after attending a meeting chaired by Indonesian President Joko Widodo at the Presidential Office here on Monday (Apr. 5).
Data obtained from the Ministry of Health show that elderly people aged 60 years and over have higher risks of being infected by the COVID-19, making this group one of the priorities for getting vaccinated.
"We will manage to firstly inject the elderly. If there is any left over vaccines, we will inject teachers as it is planned to vaccinate this group until June, and therefore we could start reopening the limited face-to-face classes in July," said the minister.
Budi Gunadi said the government continues to negotiate with vaccine producers to make the supplies possible to be normal.
"We are currently negotiating with vaccine producers and vaccine-producing countries, in the hope that in May the supply would return to normalcy, and we could make the vaccination speed just like before and increase even more," he said.
Reporting by Indonesia Window