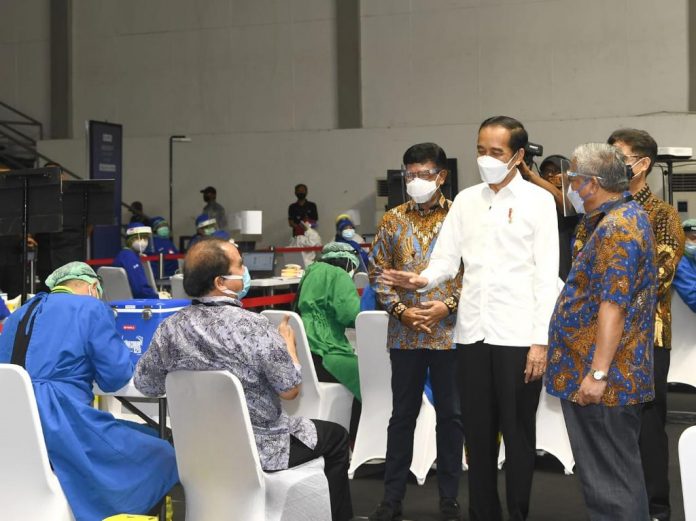 Jakarta (Indonesia Window) – Indonesia kicked off its mass COVID-19 vaccination for journalists on Thursday morning in Jakarta, which was scheduled to run from Feb. 25 to 27, 2021, with a target of 5,512 reporters.
"Alhamdulillah (thank God), this vaccination has started for about 5,500 media persons. I observed that everything went well," Indonesian President Joko Widodo, popularly known as Jokowi, said after observing the vaccination for journalists.
At the National Press Day commemoration on Feb. 9, 2021, the head of state said that the country's government prioritized vaccination for the press.
"We hope this (vaccination) will protect media persons, especially those working in the fields, who often interact with the public, often interact with sources," Jokowi said.
The president added that the vaccination of this group was not only carried out in the capital city of Jakarta, but would also be implemented in other provinces throughout the archipelago.
Indonesia began the mass COVID-19 vaccination on Jan. 13, 2021, with a target of 181.5 million people until next year, to create herd immunity and end the pandemic.
Reporting by Indonesia Window