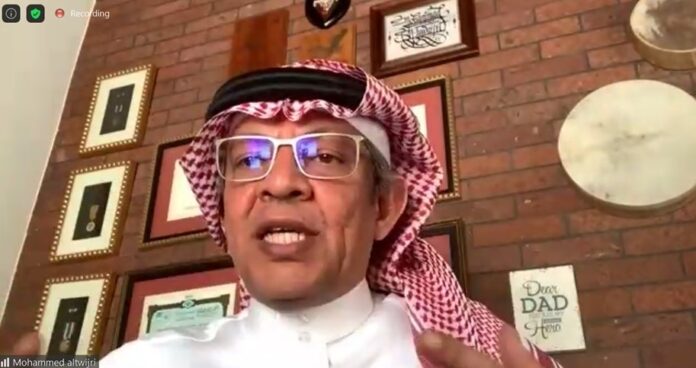 Jakarta (Indonesia Window) – The impact of the COVID-19 pandemic will be the first agenda at the World Trade Organization (WTO) Ministerial Conference, the Saudi candidate for the position of Director General (DG) of the WTO has stated.
"The COVID-19 pandemic has become a major impact on trade with the disruption of the economy and infrastructure. Therefore, the WTO should return to its true north," Saudi candidate for the WTO's DG Mohammad Al-Tuwaijri told a virtual press conference from Geneva, Switzerland, on Tuesday.
According to him, in the past 5-6 years the global economy has witnessed many uncertainties, disconnections, and a number of other trade issues.
"All of those things, combined with the COVID-19 pandemic, are a challenge in every single part of the economy and the lobal trade," Al-Tuwaijri who once served as the Minister of Economics and Planning of the Kingdom of Saudi Arabia, said.
He added, many countries had issued huge stimulus packages in an effort to recover the national economy that was affected by the pandemic. The effort includes helping small and medium enterprises (SMEs) which became the engine of the growth in every country.
He hoped that the COVID-19 pandemic would make people think collectively to achieve global benefits together.
"We have huge lessons from the impacts of the COVID-19 to overcome the crisis, differences and challenges of the global trade," Al-Tuwaijri said.
He stressed that the Director General has a mandate to resolve all issues that occur among member states in a neutral and transparent way.
In his statement to the WTO General Council, Al-Tuwaijri stated that transparency is the key approach to performance assessment and problem, recommending regular public reporting on WTO performance indicators against the goals and objectives of the organization.
In addition to Al-Tuwaijri, seven other candidates for the position of Director General of the WTO come from Egypt, Kenya, Mexico, Moldova, Nigeria, South Korea, and the United Kingdom.
One of them will replace Roberto Azevêdo who will step down on August 31, 2020.
Reporting by Indonesia Window