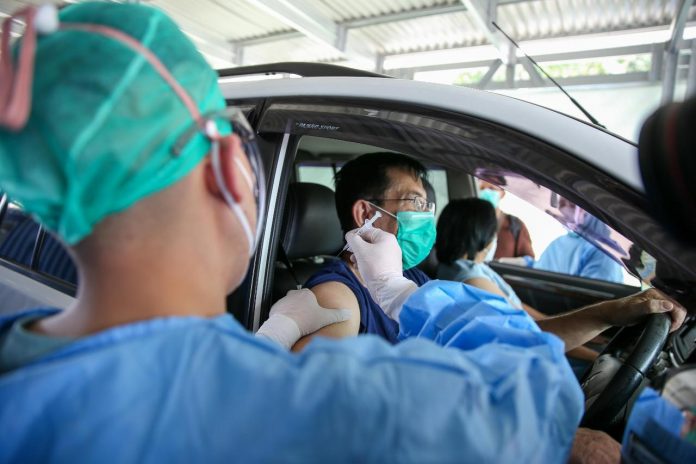 Jakarta (Indonesia Window) – The Indonesian Ministry of Health has been providing drive thru vaccination services for the elderlies for free.
"Thus, the elderlies do not have to queue and travel far to health facilities to get vaccines," said Wiku Adisasmito, spokesperson for the COVID-19 Task Force in a press statement here on Thursday (March 4).
Currently, the services, which are open from Wednesday (March 3) to the end of 2021, can be accessed by Jakarta residents, by registering through the Halodoc health application.
The vaccination services are expected to reduce the queues at health facilities in Jakarta, and make it easier for the elderlies to get the COVID-19 vaccines.
In principle, the elderlies should go through the standard procedures before receiving vaccine shots, yet in this service they do not need to get off the vehicle.
After being vaccinated, they have to wait for 30 minutes, in their cars or in the tents provided for observation.
During this stage, the car windows should be kept open to make it easier for health workers to carry out monitoring. If there is a complaint, they should press the horn as a signal for the health workers.
If there is no complaint, they are allowed to go home.
A certificate of proof of vaccination will be sent in the form of a link via a short message.
Reporting by Indonesia Window