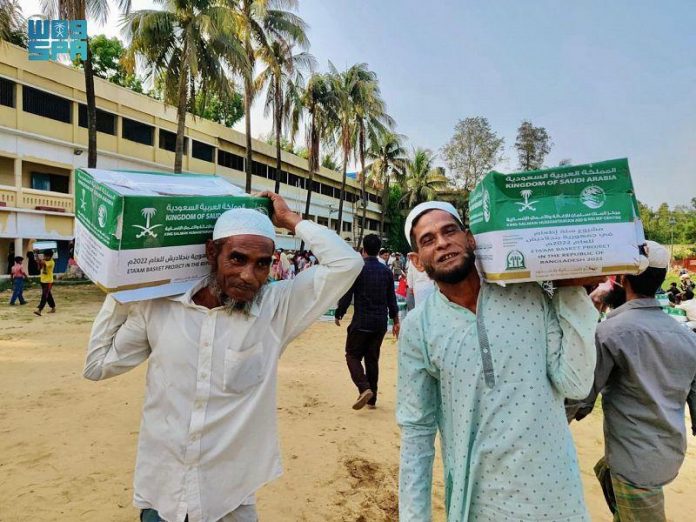 Jakarta (Indonesia Window) – Since the beginning of the blessed month of Ramadan, the Saudi Ministry of Islamic Affairs, Call and Guidance has continued to implement King Salman's program for Ramadan iftar (fast breaking) in various countries around the world.
The number of beneficiaries of the program until the 15th of Ramadan reached 688,758 people.
In a statement, the ministry said that 120,404 food baskets and 23,150 iftar meals were distributed in 25 countries around the world, namely Jordan, India, Nepal, Pakistan, Thailand, Malaysia, Indonesia, Kazakhstan, the Philippines, Mali, Djibouti, South Africa, Cameroon, Bangladesh, Equatorial Guinea, Chad, Sudan, Kenya, Ethiopia, Nigeria, Senegal, Somalia, Bosnia and Herzegovina, and Argentina.
The Ministry of Islamic Affairs, through religious attachés in Saudi Arabia's embassies, continues to carry out the program until the end of the month.
Saudi Arabia is keen to deliver the food baskets and iftar meals to the needy around the world out of its leadership of the Islamic world and the keenness of Saudi leadership to extend help to Muslims, especially in Ramadan.
Source: Saudi Press Agency
Reporting by Indonesia Window