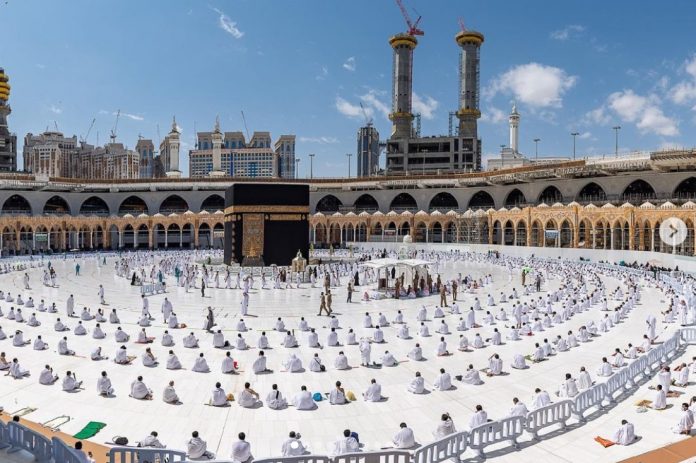 Jakarta (Indonesia Window) – Permits to perform umrah (the minor hajj) pilgrimages and visits to the Grand Mosque in Makkah and the Prophet's Mosque in Madinah during the month of Ramadan 1442 Hijri will only be issued to those who have been vaccinated against the coronavirus, according to Saudi Ministry of Hajj and Umrah.
An official source in the ministry clarified on Monday (Apr. 5) that permits will be issued from Ramadan 1 for people who have been immunized as shown in the Tawakkalna app.
Permission is also granted for those who have passed 14 days after receiving the first dose of the COVID-19 vaccine, or those who have recovered from the coronavirus infection.
The source said that the procedure for getting permits for Umrah as well as for prayers and visits to the Two Holy Mosques must be completed through the I'tamarna and Tawakkalna applications by reserving the available time slot and that is in line with the possible operational capacity in compliance with the precautionary measures.
Umrah and visitation permits are verified and validated through the Tawakkalna application account.
The ministry also said the operational capacity of the Grand Mosque will be increased during the month of Ramadan.
Reporting by Indonesia Window