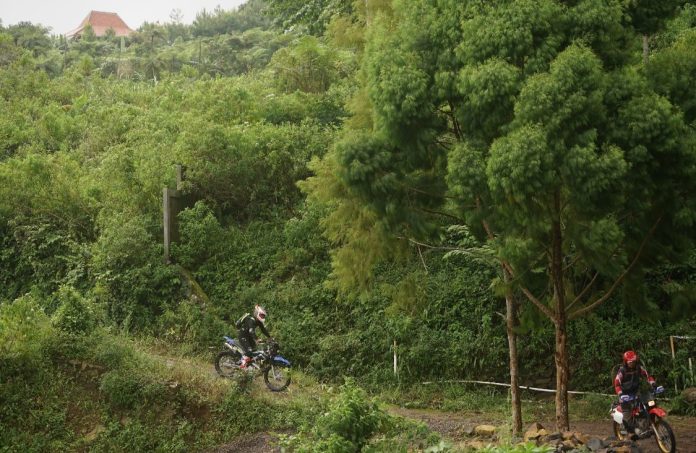 Foreign tourists shall face strict punishment if they violate rules, especially when riding motorbikes at tourist destinations in Indonesia, because there have been accidents as they are not good at riding motorcycles.
Jakarta (Indonesia Window) – Indonesia's Minister of Tourism and Creative Economy/Head of the Tourism and Creative Economy Agency, Sandiaga Salahuddin Uno, supports strict action against foreign tourists who violate rules at tourist destinations in the country.
In 'The Weekly Brief With Sandi Uno' at his office in Jakarta on Monday (March13), the minister responded to the ban on foreign tourists riding motorbikes as put forward by the Governor of Bali, I Wayan Koster.
The policy was issued in an effort to consider the security and safety of motorists, especially motorbike riders, the minister said in a written statement quoted by Indonesia Window on Tuesday.
Sandiaga explained that there were several cases of accidents that occurred due to foreign tourists who were not good at riding motorbikes.
"Every policy must ensure the safety of motorists and if they do not have the ability to ride motorbikes, particularly when some of them get drunk and have accidents, of course they must be dealt with strictly," Sandiaga stated.
On the occasion, Sandiaga also responded to the damage of edelweiss plants in the Ranca Upas area, Bandung district, West Java province, due to a trail bike event.
Likewise, the minister said that digitization plays an important role in the implementation of events, both related to licensing and risk management for the impact of implementing the events.
"Digitalization of the event licensing process is urgently needed and this will make the implementation of each activity digitized, and the issuance of a permit for an event should be based on a risk assessment and competence in organizing an event," Sandiaga said.
Reporting by Indonesia Window