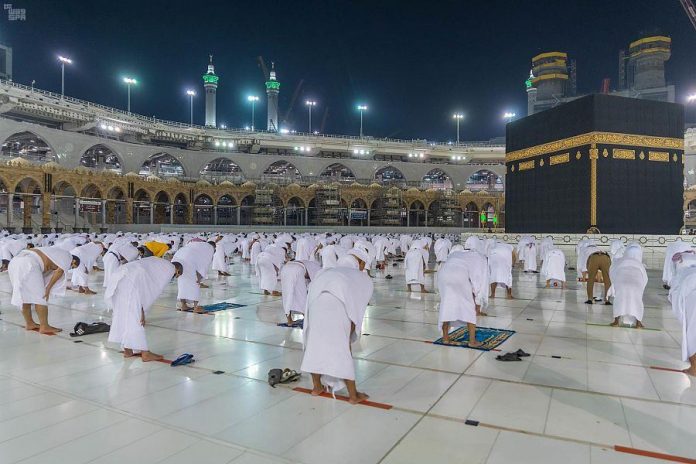 Jakarta (Indonesia Window) – Nearly two million pilgrims have registered to perform umrah (the minor hajj) in Saudi Arabia via a smartphone app in one month, Saudi Press Agency reported, citing official figures.
Earlier last month, Saudi Arabia launched a plan for gradual resumption of the umrah after suspension of around seven months due to the COVID-19 pandemic, Saudi Gazette reported.
Around 900,000 worshippers have since used the app to register for praying in the Grand Mosque in the Holy city of Makkah, according to figures from the Ministry of the Hajj and Umrah.
The I'tamarna app is available for registering to perform umrah as well as to visit the Two Holy Mosques and Al Rawdah Al Sharifa in the Prophet's Mosque in Madinah.
For registration, the worshipper has to download the app, enter their own data, choose available dates for the umrah or prayers in the Grand Mosque and the Prophet's Mosque, and obtain the related permit.
The third phase resumption of umrah, which allows foreign pilgrims from outside the kingdom to perform the ritual, has started on November 1, 2020.
Reporting by Indonesia Window