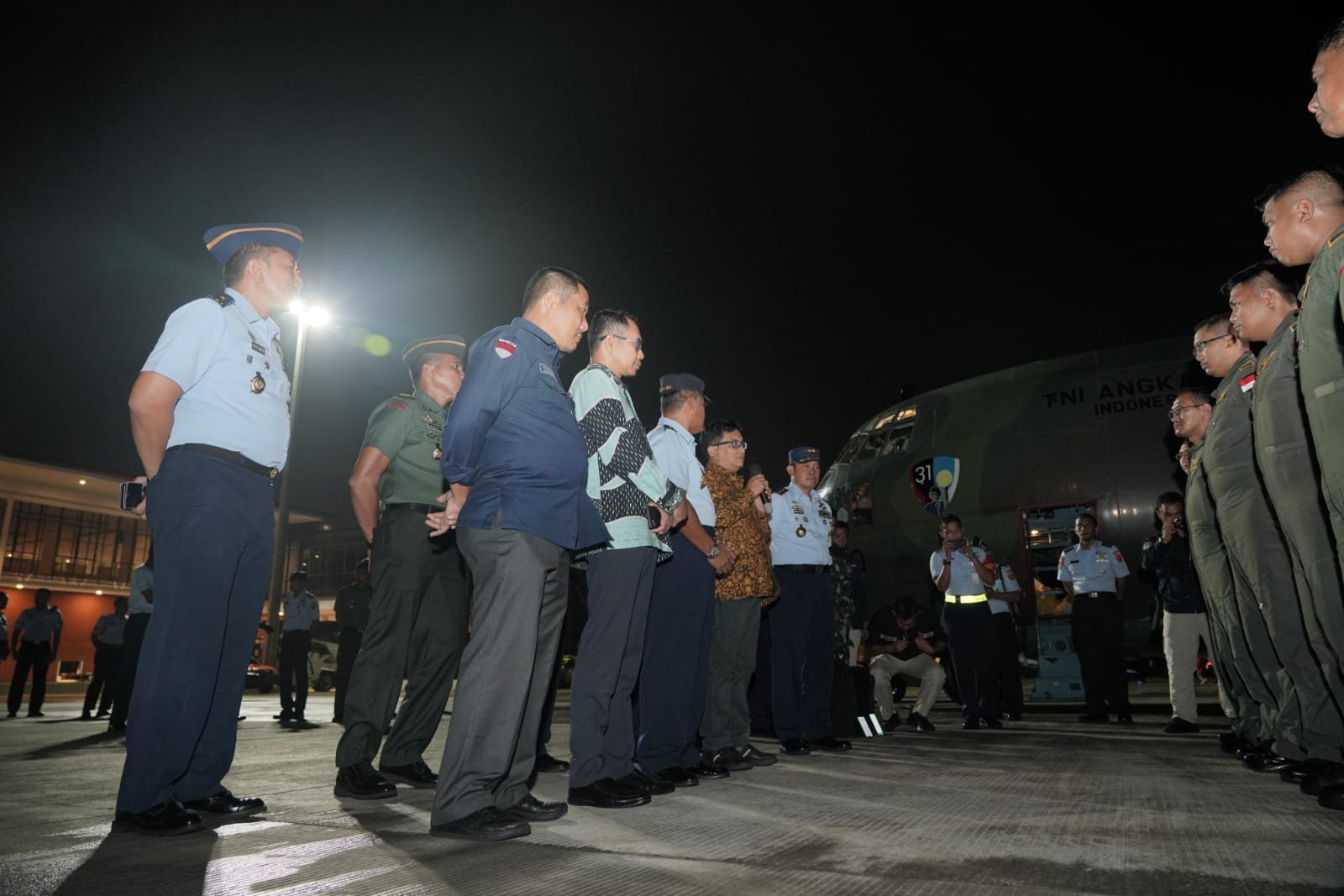 The Indonesian Foreign Ministry and the Indonesian Military have succeeded in returning 14 citizens suspected of being victims of the human trafficking from Myanmar.
Jakarta (Indonesia Window) – The Indonesian Foreign Ministry succeeded in repatriating 14 Indonesian citizens who were suspected of being victims of human trafficking from Myanmar, on Tuesday (June 27).
The repatriation is due to cooperation between the Indonesian Foreign Ministry, the Indonesian Embassy in Yangon, and the Indonesian Military, the Indonesian Ministry of Foreign Affairs said in a written statement as quoted by Indonesia Window, Wednesday.
These Indonesian citizens are now returning to their homeland with the Indonesian Air Force's Hercules aircraft in Yangon, following the aircraft's mission of delivering humanitarian aid to Myanmar.
The 14 Indonesian citizens originating from Indonesia's provinces of North Sumatra, West Java and Central Java previously worked at an online scam company in Laukkaing, Shan State, which borders China. They have been accommodated at the Indonesian Embassy in Yangon since June 23, 2023.
Before being sent home, these Indonesian citizens had gone through the process according to the law in Myanmar, including paying immigration fines independently.
After the process was complete, they were flown back to Indonesia using the Indonesian Air Force Hercules aircraft on June 27, 2023.
The success of returning the Indonesian citizens was due to the diplomatic efforts of the Indonesian Embassy in Yangon with the authorities in Myanmar, as well as support from ministries/institutions such as the Indonesian Air Force, the Indonesian National Agency for Disaster Countermeasure, and the National Board for the Placement and Protection of Indonesian Overseas Workers.
The repatriation reaffirmed the Indonesian government's commitment to protecting its citizens amid the complicated security situation in Myanmar.
On the other hand, it is important to continue to strengthen preventive measures, including strict law enforcement against recruiters and increasing public awareness regarding the mode of fraud as online scammers.
Recently, the Indonesian Embassy in Manila in collaboration with relevant parties in the Philippines, including the Immigration Bureau and the Police in that country, have also repatriated 53 Indonesian citizens who were indicated to be human trafficking victims.
Reporting by Indonesia Window