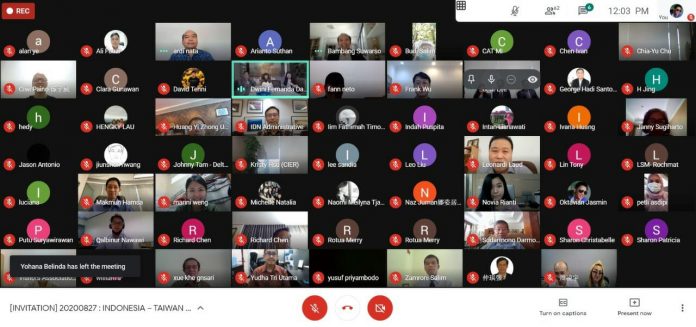 Jakarta (Indonesia Window) – During the COVID-19 pandemic, Taiwan does not impose large-scale restrictions on economic and social activities, and hence sustain its economic growth as other countries worldwide experiencing declines.
During the pandemic, the Taiwanese government also actively subsidizes public consumption and helps sustain industrial operations, Deputy Representative of the Taipei Economic and Trade Office (TETO) Peter Lan remarked in a webinar under the theme Prospects for Taiwan and Indonesia Economic and Trade Cooperation in the COVID-19 Era and in the future held by TETO here on Thursday.
With those conditions, Indonesia and Taiwan still have the opportunity to increase economic and trade cooperation in the midst of the pandemic that has paralyzed most activities in the world.
Official economic data in the first quarter of 2020 show that Taiwan's Gross Domestic Product (GDP) experienced a growth of 1.54 percent compared to that in the same period in 2019.
Taiwan's performance is very impressive compared to the negative GDP growth in many Asian countries affected by the COVID-19 pandemic.
Taiwan has been lauded by the international community as a model for successfully coping with the pandemic.
Under Taiwan's President Tsai Ing-wen's New Southbound Policy, international economic, trade and industrial cooperation is continuously promoted.
The prospects for economic cooperation and the trade industry between Taiwan and Indonesia are very promising.
Both parties are expected to continue to strengthen and develop business opportunities in order to create mutually beneficial cooperation.
The results of the webinar are expected to become the basis for policy making process in restoring the industry and economic development in Taiwan and Indonesia, and contributing more to the regional prosperity and stability.
Reporting by Indonesia Window