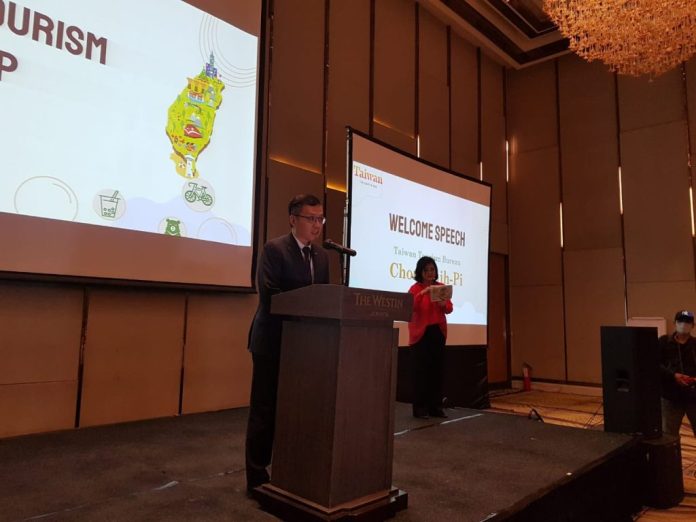 The number of Indonesian travelers visiting Taiwan in 2019, or before the pandemic, was recorded at 230,000 people, and this year it is expected to reach 150,000 tourists.
Jakarta (Indonesia Window) – The Taiwanese government expects at least 150,000 visits by Indonesian travelers in 2023, out of a total target of six million tourists from around the world.
"In 2019 there were 230,000 Indonesian travelers visiting Taiwan, and this year we expect 150,000 tourists," Director of the Taiwan Tourism Bureau Office in Kuala Lumpur, Abe Chou, told a press conference at the 2023 Taiwan Tourism Promotion workshop here, Monday (Feb. 27).
The 2023 Taiwan tourism promotion event was held for the first time after the COVID-19 pandemic hit the whole world since late 2019 and damaged all sectors of life, including tourism, he noted.
"From this event, we hope that Indonesian people can get to know Taiwan better and know Taiwan tourism, and build cooperation in the tourism sector between Indonesia and Taiwan," Abe Chou said.
He further said that this year marked more and more variety of tourist programs on the Formosa Island, such as bicycle routes that are increasingly attractive, flower gardens, and attractive thematic visit packages.
According to him, the visit of Indonesian tourists to Taiwan has great potential because the former was able to maintain the economic growth of five percent during the pandemic when many countries were experiencing difficulties.
"This shows that Indonesian consumers are extraordinary," he said, adding that even though the number of Muslims in Taiwan is less than 200,000 out of a total population of 23.45 million, Taiwan is a Muslim-friendly tourist destination.
"So far there have been more than 300 restaurants in Taiwan that have received halal certificates," he explained.
The Global Muslim Travel Index (GMTI) from Master Card CresentRating in 2022 placed Taiwan on the second place as a non-Organization of Islamic Cooperation (OIC) country tourist destination for world Muslims.
Reporting by Indonesia Window