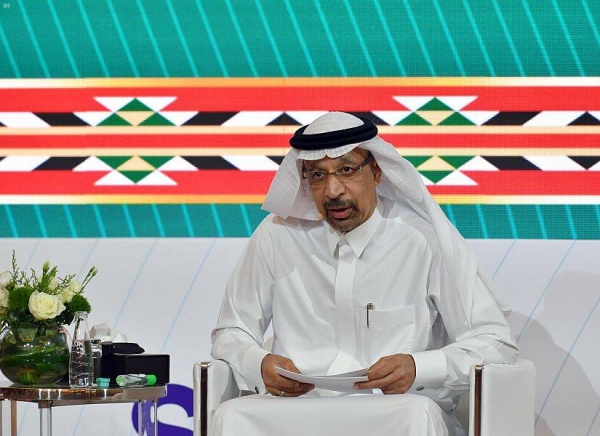 Jakarta (Indonesia Window) – Saudi Arabia's Minister of Investment Khalid Al-Falih said on Saturday that the kingdom is planning to launch special economic zones dedicated to several sectors next year, Saudi Gazette reported.
The kingdom has made attracting greater foreign investment a cornerstone of its Vision 2030 to diversify the economy of the world's largest oil exporter away from oil revenues.
"I'm glad to say that FDI (Foreign Direct Investment), my area of focus, in the first half has been reported to increase by 12 percent compared to last year," Al-Falih told reporters on the sidelines of the G20 in Riyadh.
Speaking to a G20 panel, Al-Falih also said the Kingdom's Vision 2030 plan to diversify the economy away from oil was more popular today than ever, and that the country was emerging from the coronavirus pandemic with a resilient economy and private sector.
"When I mentioned the 12 percent increase I wanted to assure people that there was no decline, our FDI target is much higher," Al-Falih said, describing Saudi Arabia as a safe haven for investment thanks to effective policies.
"We have the largest market in the Middle East, and we have access not only to the Gulf countries but also to the larger Middle East and Africa," Al-Falih said.
In addition to attracting higher investment volumes, it will focus on qualitative growth, he said, mentioning areas such as cloud computing, renewable energy, tourism, culture, entertainment, and logistics.
"Those investments may have lower investment volumes but the higher impact on the economy," the minister said.
Al-Falih added that the Saudi economy, which has been hit by the double blow of the pandemic and lower oil prices, had shown resilience this year and had a proven ability to withstand shocks.
"The investment targets are much more than the levels of the past years and from 2020, the level of foreign or Saudi investments will be higher than it is now. We are currently in the stage of reviewing the investment strategy," he said.
Saudi Arabia has shipped its maiden blue ammonia cargo to Japan, as the Kingdom believes in the energy transition, Al-Falih added.
Saudi Arabia's targeted investments will be much more than what it is now. Earlier, the major investments were in refineries, petrochemicals, and heavy industries. In the future, we may put efforts into investments that may be smaller but more effective, he said.
Al-Falih explained that the kingdom will soon launch a new public-private partnership system, a new investment system, financial and non-financial incentives, and stabilization of legislation to reassure investors, which is part of the investment strategy.
Reporting by Indonesia Window