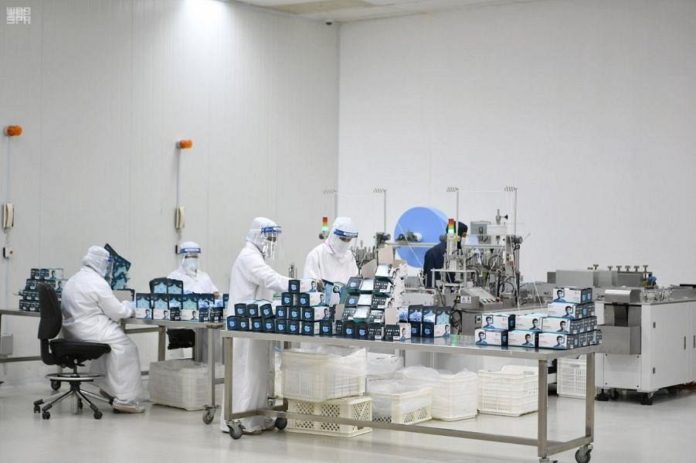 Jakarta (Indonesia Window) – Saudi Arabia produces 2.5 million pieces of health masks every day that are made in nine factories located in some regions and governorates of the kingdom.
The official spokesman for the Ministry of Industry and Mineral Resources, Jarrah bin Mohammed Al-Jarrah, told the Saudi Arabian News Agency (SPA) that the mask production was intended to meet the needs of the domestic market.
Health masks and sterilizers that are available in more than 1,000 pharmacies throughout the kingdom can be tracked through the "Tameni" application launched by the Saudi Food and Drug General Authority (SFDA)
The application than can be downloaded via https://tameni.sfda.gov.sa also shows information on the quantity of health masks available and is updated instantly.
Using health masks is one of precautionary measures taken by the Saudi Government in preventing the spread of COVID-19.
So far, Saudi Arabia has recorded 174,577 confirmed cases with 1,474 deaths.
Reporting by Indonesia Window