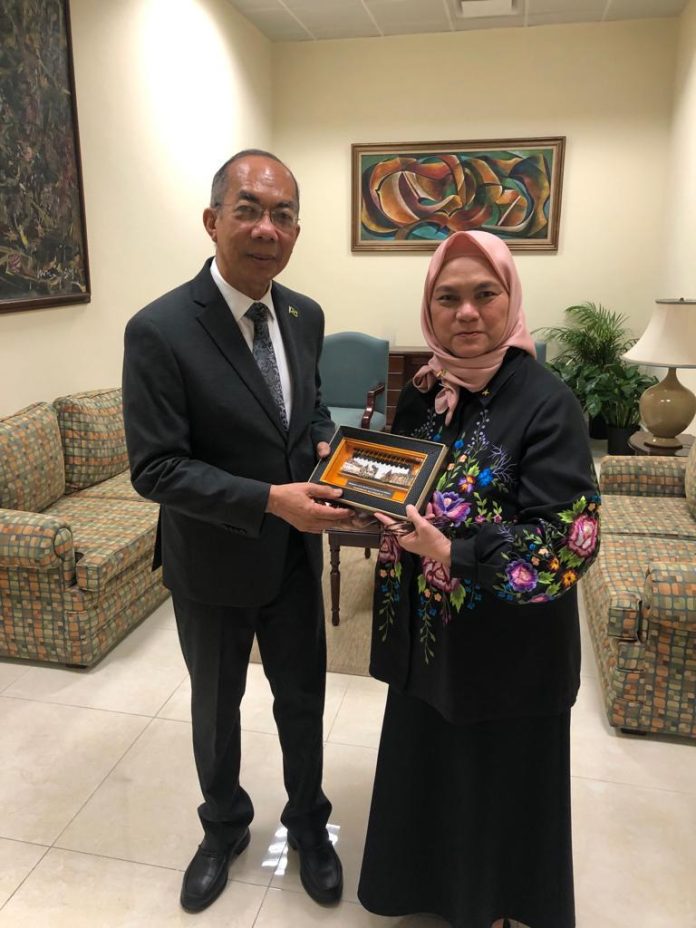 N212i aircraft of Indonesia can carry up to 28 passengers and can be used to transport cargo, evacuate patients and make maritime surveillance.
Jakarta (Indonesia Window) – The Indonesian Ambassador to Jamaica Nana Yuliana offered the N212i aircraft produced by PT Dirgantara Indonesia during a meeting with Jamaican Minister of National Security Horace Chang on the sidelines of the Diplomatic Week 2023 event in Kingston, Jamaica, from 27 February to 4 March 2023.
"This N212i aircraft fits perfectly with the geographical conditions of Jamaica which is surrounded by waters," Nana said to Minister of Defense Chang, adding that the strategic product of PT Dirgantara Indonesia can carry as many as 28 passengers and can be used to transport cargo, evacuate patients and make maritime surveillance.
According to the Indonesian ambassador, this type of aircraft will help strengthen the Jamaican Air Force fleet for maritime patrols, which geographically, the country is a group of large islands in the Caribbean ocean with a coast length of 1,022 kilometers.
"As many as 120 units of the N212i aircraft type has been sold, especially to the Asian region," Nana noted as reported by the Indonesian Ministry of Foreign Affairs in a written statement quoted by Indonesia Window on Friday.
So far no country in the Latin America region has purchased the N212i plane. The market for this type is still wide open because the Latin American and Caribbean regions consist mostly of island nations.
On the occasion, Ambassador Nana also conveyed the importance of police cooperation between the two countries, which is currently finalizing a draft memorandum of understanding (MOU) on police affairs.
Geostrategically, Jamaica has been used by international criminal organizations as a trans-shipment of illegal cargo, including drugs mainly from South America.
Indonesia and Jamaica have established diplomatic relations since 1981. The close relationship between the two is marked by various cooperation in the political field through bilateral consultations which have been held twice and mutual support in UN international forums.
Jamaica is also interested in learning batik (a traditional Indonesian cloth from Indonesia and hopes that the world's largest archipelagic nation can send badminton trainers to strengthen their team.
Defense Minister Chang said he would visit Indonesia this year to strengthen cooperation in the defense sector. In addition to the problem of drug smuggling that is a challenge for Jamaica, this country with a population of around three million also faces many problems of violence and murder.
The democratic week is held annually by the Jamaican Ministry of Foreign Affairs in February as their outreach effort to diplomatic circles.
Reporting by Indonesia Window