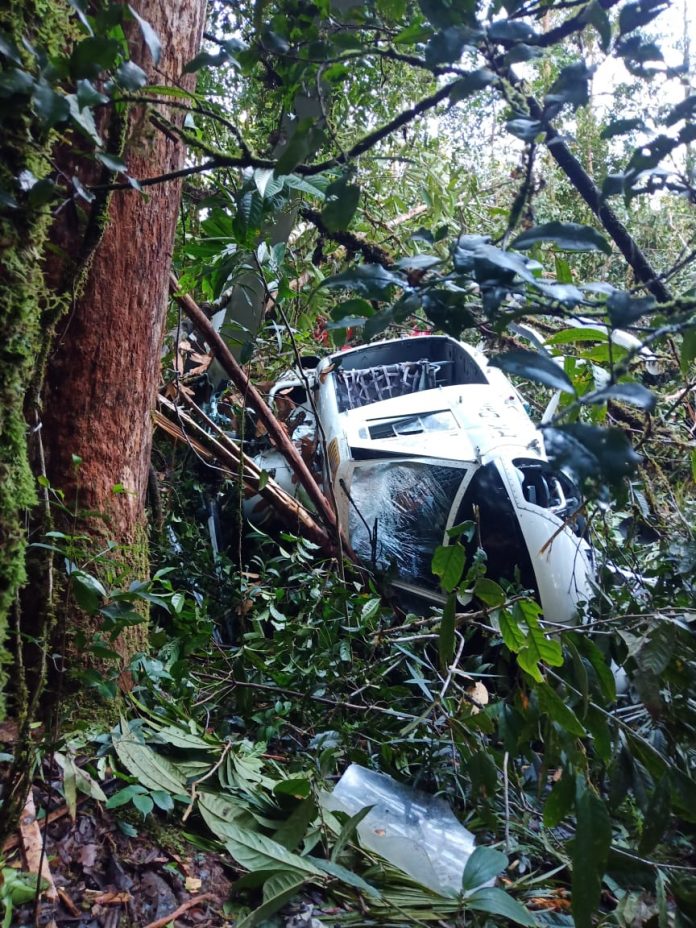 Jakarta (Indonesia Window) – A SAR team on Thursday found a toddler named Kidelis who was a victim in an emergency helicopter landing in Jila sub district, Mimika district, Papua province.
The Bell 412 SP helicopter with flight registration PK-DAR belonging to PT Derazona Air Service had to make an emergency landing due to extreme bad weather.
The helicopter, which was carrying out a mobile health center mission at the time, was flown by Captain Benny Rusmanto and co-pilot Captain Rony Zulkarnain with nine passengers, including a doctor and a nurse, as well as a pregnant woman who needed medical assistance to give birth.
The helicopter took off on Wednesday (June 8) at around 08.53 local time from Jila sub district, and was expected to land in Mimika within 15 minutes. However, at 09.25, the Mimika Health Center did not receive any further reports regarding the flight, causing officials immediately reported this to the SAR Team, Mimika Police, and military personnel.
Ten passengers survived the crash, but a toddler was dead. The five-year-old passenger was thrown out of the helicopter cabin, and was found by the SAR team on Thursday, about 50 meters from the crash site.
Source: Mass media
Reporting by Indonesia Window