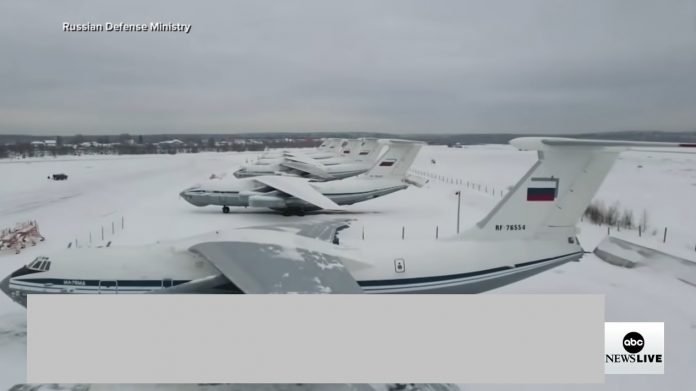 Jakarta (Indonesia Window) – An economist from the Center of Reform on Economics (CORE), Yusuf Rendy Manilet, has considered that the escalation of relations between Russia and Ukraine would affect world oil prices, thereby benefiting Indonesia, especially in state revenues.
"If the trend of oil prices which are currently around 90 USD/barrel for WTI (West Texas Intermediate) continues, of course this will be a windfall factor for Indonesia's state revenues because the macro assumption of oil prices (in the 2022 state budget) is at 63 USD/barrel," he told Antara here on Wednesday (Feb. 16).
However, behind this blessing in disguise factor, the increase in commodity prices has the opportunity to push up domestic inflation, he underscored, adding that it could happened if the authorities respond to the increase in global oil prices by increasing the domestic price of oil fuel.
On the other hand, as a net importer, Indonesia has the potential to increase the value of oil imports.
"Sentiment could also have an impact if Rusia's attack actually takes place. This means that Russia's war with Ukraine has great potential in raising global commodity prices," he explained.
Yusuf believed that the sensitivity of escalation has a close correlation with the fluctuations in world oil prices.
For example, the price of oil fell to a very limited level due to sentiment from Russia which stated that it would not attack Ukraine and only wanted negotiations. In fact, he continued, Russia claimed to have withdrawn troops from the borders of Russia and Ukraine.
"However, after this claim was doubted by the United States, the increase in oil prices occurred again," he said.
As one of the main exporters of commodity products such as oil and gas, the Russia's dynamics would also affect the prices of some of these commodities.
That happened a few months ago when gas exports from Russia were in bottlenecks, pushing up the coal demands by a number of countries, including China.
At that time, the coal price even touched the highest price in the last 10 years.
This situation ultimately benefited Indonesia's export values as coal is one of the country's main commodities.
"The export growth of mining products, which recorded 74 percent throughout 2021, cannot be disconnected from the export performance of coal commodity," said Yusuf.
Reporting by Indonesia Window