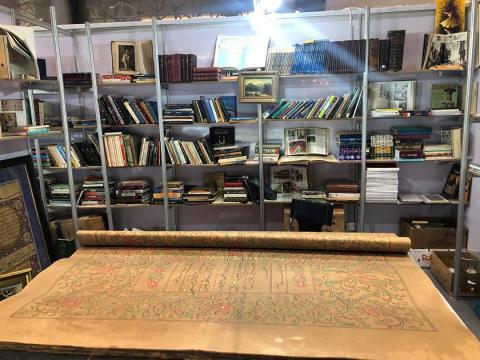 Jakarta (Indonesia Window) – A collection of manuscripts, masterpieces, rare publications, and a Quran manuscript that belonged to the third sultan of the Ottoman Empire, Sultan Murad I, dating back more than 800 years are showcased at the 31st edition of the Doha International Book Fair.
The Quran manuscript has an estimated financial value of one million Qatari riyal (about 274,649 U.S. dollars), Qatar News Agency reported.
The 31st edition of exhibition is distinguished by the participation of two libraries specialized in manuscripts and ancient publications. The first belongs to the Global Arts Company, which shows interest in rare manuscripts, and the second is represented by Abdulaziz Al-Bohashem Al-Sayyid Library, which is famous for its rare publications in the State of Qatar and the Arab Gulf region.
The Abdulaziz Al-Bohashem Al-Sayyid Library owner said that his library is interested in owning old manuscripts, pointing out that the library contains many publications related to the State of Qatar, the Gulf region, and a number of Arab countries that date back to over 200 years, as well as periodicals from the1950s and 1960s.
He added that the library also owns rare original prints of the ancient poets of Qatar like Al Faihani, Al Tabtabai and Al Ma'awdah, as well as many pieces that were famous in the 60s and 80s.
Reporting by Indonesia Window