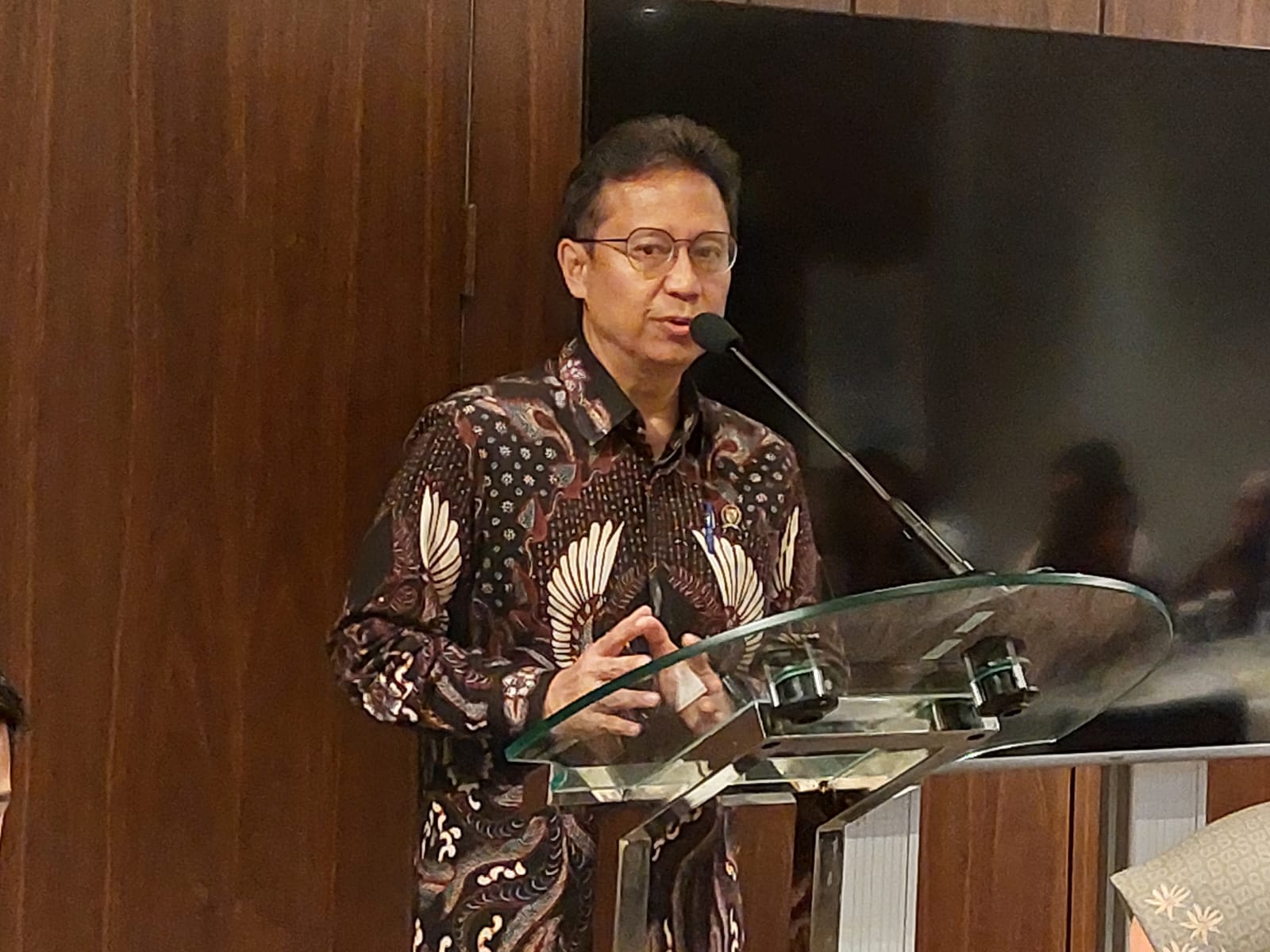 Palliative home and hospice aim to provide holistic and comprehensive health care for cancer patients, by involving their families who can always support them at every stage of cancer treatment.
Jakarta (Indonesia Window) – The right and quick way to deal with the increasing number of cancer cases is to carry out early detection, Indonesia's Minister of Health Budi Gunadi Sadikin said in his speech at a high tea event called 'A Cup for Lives' held by the Indonesian Child Cancer Foundation (YKAI) here, earlier this week.
"The data I got shows that there are around 20 million cancer cases worldwide, with 10 million of them passing away," the minister said.
Indonesia recorded 400,000 cases with very fast growth, 250,000 of the number passing away.
"The difference between the global and national figures is caused by the low level of early detection, so that these cases are detected at stage 3 or 4," Budi Sadikin said, noting that 70-80 percent of cancer cases in Indonesia was 'late detection', and therefore, 90 percent of the total number of patients died.
The minister of health further emphasized that apart from treatments, education to the public about the importance of early detection of cancer should be promoted.
"The government's current focus is to increase early detection for cancer among people," he said, emphasizing that early detection also aims to improve the quality of life, especially for patients.
"There are four highest types of cancer in Indonesia. "For women, these are breast cancer and cervical cancer, while for men lung cancer and colon cancer," the minister said.
He hoped that people would not be afraid to carry out early detection, especially for breast cancer which is mostly suffered by women.
"Early detection of breast cancer is very easy, just by touching and feeling. "If cancer is detected from the start, then the treatments will be carried out more quickly with a high potential for cure," Budi Sadikin said.
Meanwhile, he continued, a cancer treatment requires a relatively long time period with holistic care, from diagnosis to recovery.
"Patients have to stay a long time in hospital, and this is where we need hospice," the minister of health said.
Building palliative home and hospice as accommodation or temporary residence for patients who would undergo cancer treatment is YKAI's aspiration.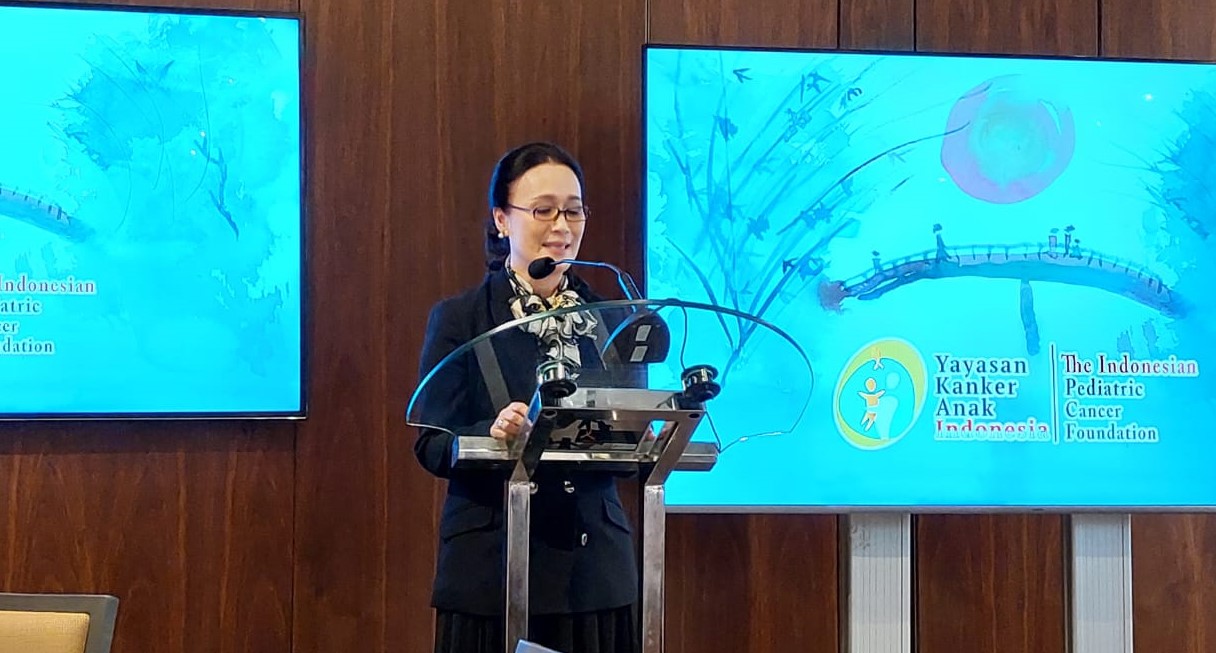 "This palliative home and hospice building program aims to provide holistic and comprehensive health care for cancer patients, by involving their families so that they can always support them at every stage of cancer treatment," the chairperson of the Indonesian Child Cancer Foundation, Sallyana Sorongan, said.
According to her, the palliative services initiated by YKAI will include physical, mental, psychological and social cares, and will not only be aimed at cancer patients, but also their families.
According to the World Health Organization (WHO), palliative care is an approach to providing interdisciplinary medical health care that aims to optimize the quality of life and reduce the suffering of patients with serious, complex and deadly diseases.
"The construction of palliative home and hospice by YKAI will begin by the end of 2023," Sallyana said, explaining that organic plantations and livestock would also be built and become part of this health facility for patients and their families.
She further emphasized that the palliative home is intended for children cancer fighters from underprivileged families throughout Indonesia, who will also receive transportation facility support from YKAI.
YKAI's various efforts to get involved in providing health services for children with cancer have received appreciation and support from a number of hospitals in the country.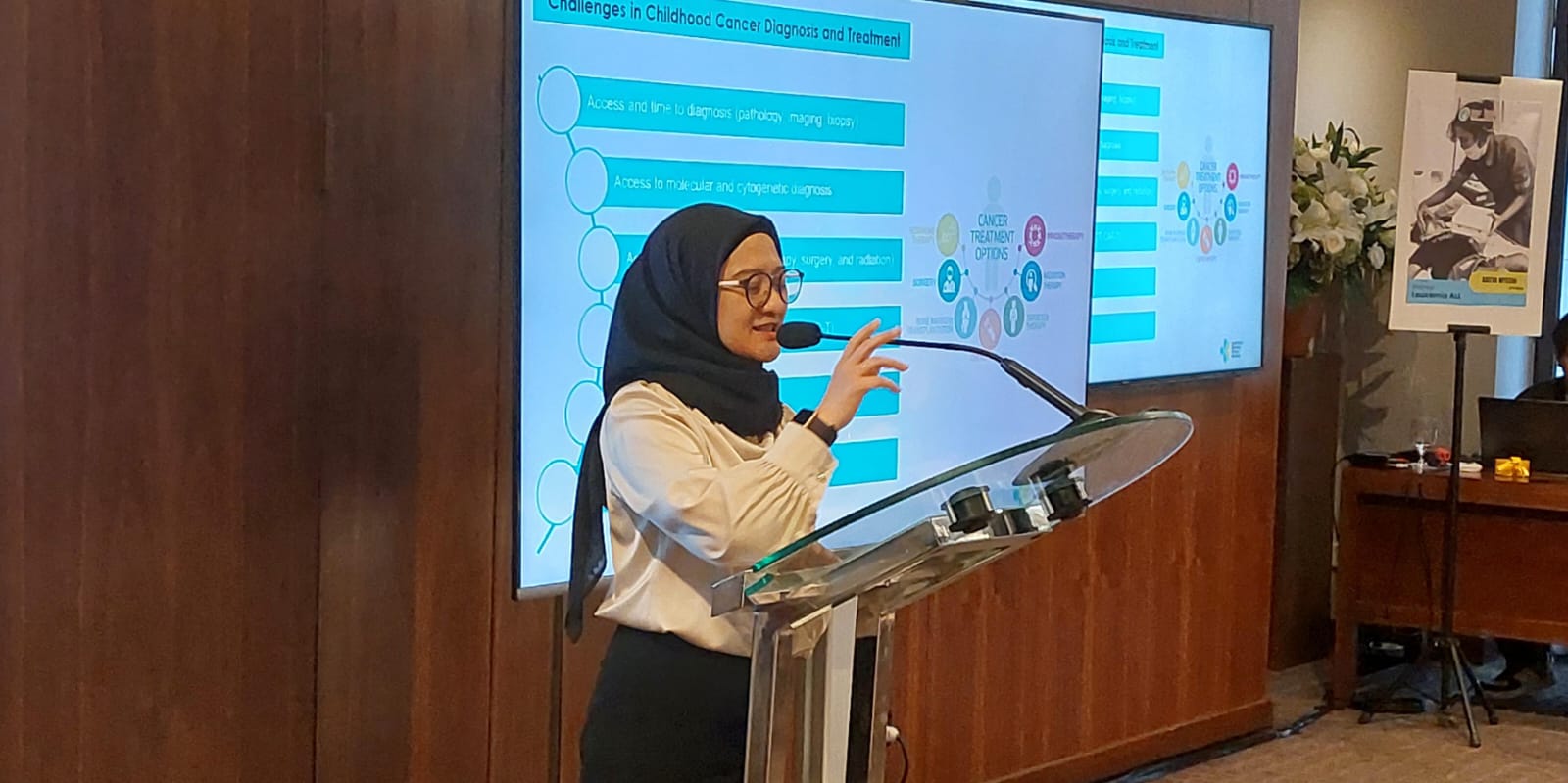 According to a pediatrician at Dharmais Cancer Hospital, Dr. Reni Wigati, one of the most significant problems in health services in Indonesia is that there are still many people who have difficulty getting,'access to care'.
"People still have difficulty getting a simple diagnosis, let alone receiving comprehensive therapies or cell therapy for transplantation," she said.
At the palliative home, Dr. Reni added, cancer patients are expected to get support from the beginning of diagnosis until they are recovered. In this facility, "we can bring patients closer to their families in the final stages of their lives," she said.
She pointed out that 50 percent of cancer patients in Indonesia have entered an advanced stage, while 70 percent of patients die. Mainly, this is because their family or parents decide to no longer continue treatment due to economic reasons, or because the medical therapy is no longer able to cure them.
"We really welcome the Indonesian Child Cancer Foundation to establish the first hospice and palliative home in Indonesia," Dr. Reni said.
At the 'A Cup for Lives' event held in Jakarta on Monday (Oct. 23), YKAI, which was founded in 2004, introduced 'Humanity in Harmony' as its main program initiative for the construction of hospice and palliative home for children with cancer from underprivileged people in Indonesia.
Reporting by Indonesia Window