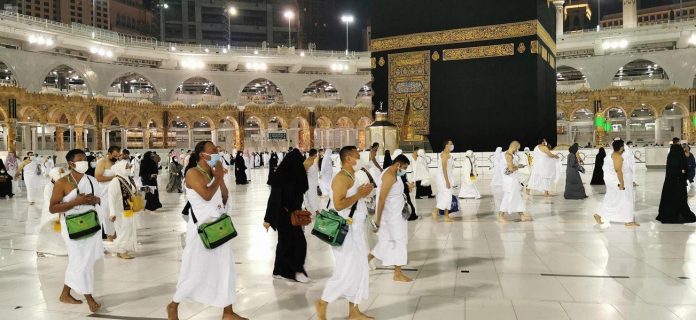 Jakarta (Indonesia Window) – Since the first phase of umrah (the minor hajj) resumption on October 4, 2020, the crowd management at the Grand Mosque, Makkah has arranged the arrival and departure of 920,000 visitors and 408,000 pilgrims, representing 75 percent of the total capacity of the holy site.
The management regulates the flow of pilgrims and worshipers to and from the Grand Mosque, in coordination with the General Presidency of Affairs of the Two Holy Mosques and other authorities, according to Arab News.
The management has taken several measures to ensure pilgrims can perform umrah in ease and peace.
It is also taking into consideration the precautionary and preventive measures adopted by the presidency.
Reporting by Indonesia Window