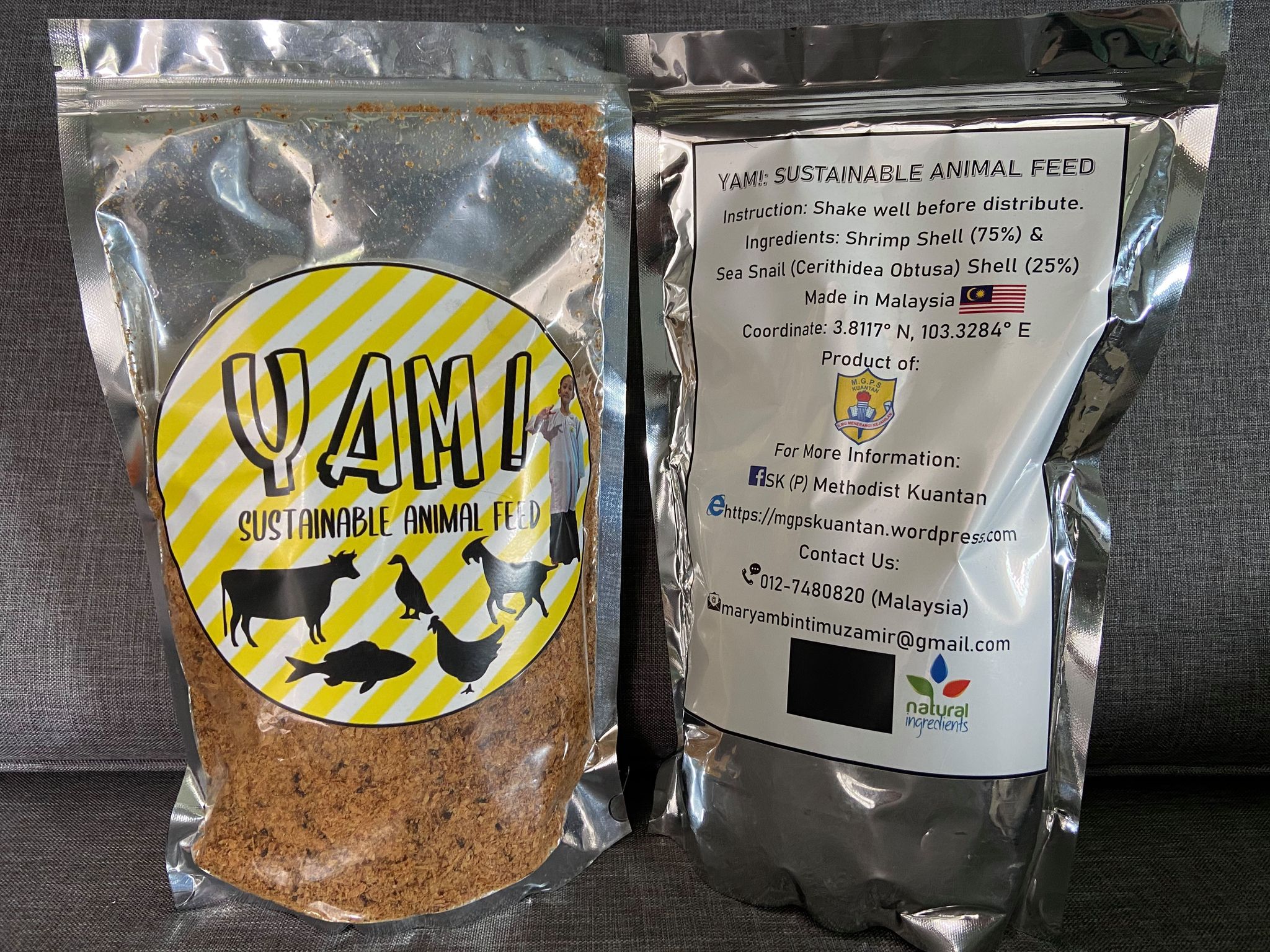 Bogor, W Java (Indonesia Window) – An 11-year-old girl named Maryam Muzamir from Kuantan, Malaysia, has succeeded in formulating animal feed made from ground shrimp and sea snail shells, with a product name YAM 2.0.
With that invention, Maryam won three prestigious awards at the 2021 International Invention Innovation Competition (iCAN) which was held in Toronto, Canada recently.
Earlier, Maryam had won many local awards for her product. Her father then convinced her to bring this invention to the world stage.
For her efforts, she brought home a gold medal, a Canadian Special Award, as well as the Best Young Inventor Award which was most desired by 600 iCAN 2021 participants from more than 70 countries worldwide.
Not only did Maryam win three awards at once, but also become the youngest winner in the international competition.
Idea
The idea of ​​making sustainable animal feed started when Maryam and her family visited the seafood restaurants that line the seashores in Kuantan.
While enjoying the dishes, she also observed the amount of waste, especially shells.
Inspired by Swedish climate activist Greta Thunberg, Maryam wants to tackle the 15,000 tons of food waste that is reportedly produced nationwide in Malaysia daily.
After finding an article saying that sea shells contain chitin compounds that are beneficial for livestock, she began to do researches.
In addition, Maryam also sees gaps in the livestock supply chain that need to be addressed, especially with the increasing price of meat in recent years.
The main factor causing this rise is the unstable price of animal feed, especially high quality corn feed which is very expensive.
During her research, Maryam was accompanied by her father, Dr. Muzamir Hasan.
"Based on our observation, the cost to produce YAM 2.0 is lower compared to conventional animal feed products, and it can be used to feed chicken, goats, fish, and even pigs," Muzamir was quoted as saying by the English daily.
He added that YAM 2.0 comes from the word yummy which means delicious, which reflects the young inventor.
"Since the product is cost-effective, it will help control the production cost in the supply chain… YAM 2.0 is an affordable and high-quality solution" he continued.
Muzamir said they intend to bring this sustainable feed product to the market.
The initial field trials proved promising. After procuring and synthesizing large quantities of shells discarded from restaurant operators, they took the prototype to a nearby dairy farm.
They found that the milk being produced by the cows were of similar quality had they been given the more expensive, conventional feed.
"We do not want her to stop (striving) and maybe the next step will be to get a research grant to commercialize the product," Muzamir said.
Maryam's achievement was also mentioned by James Corden while he was hosting famous talk show The Late Late Show.
Reporting by Indonesia Window