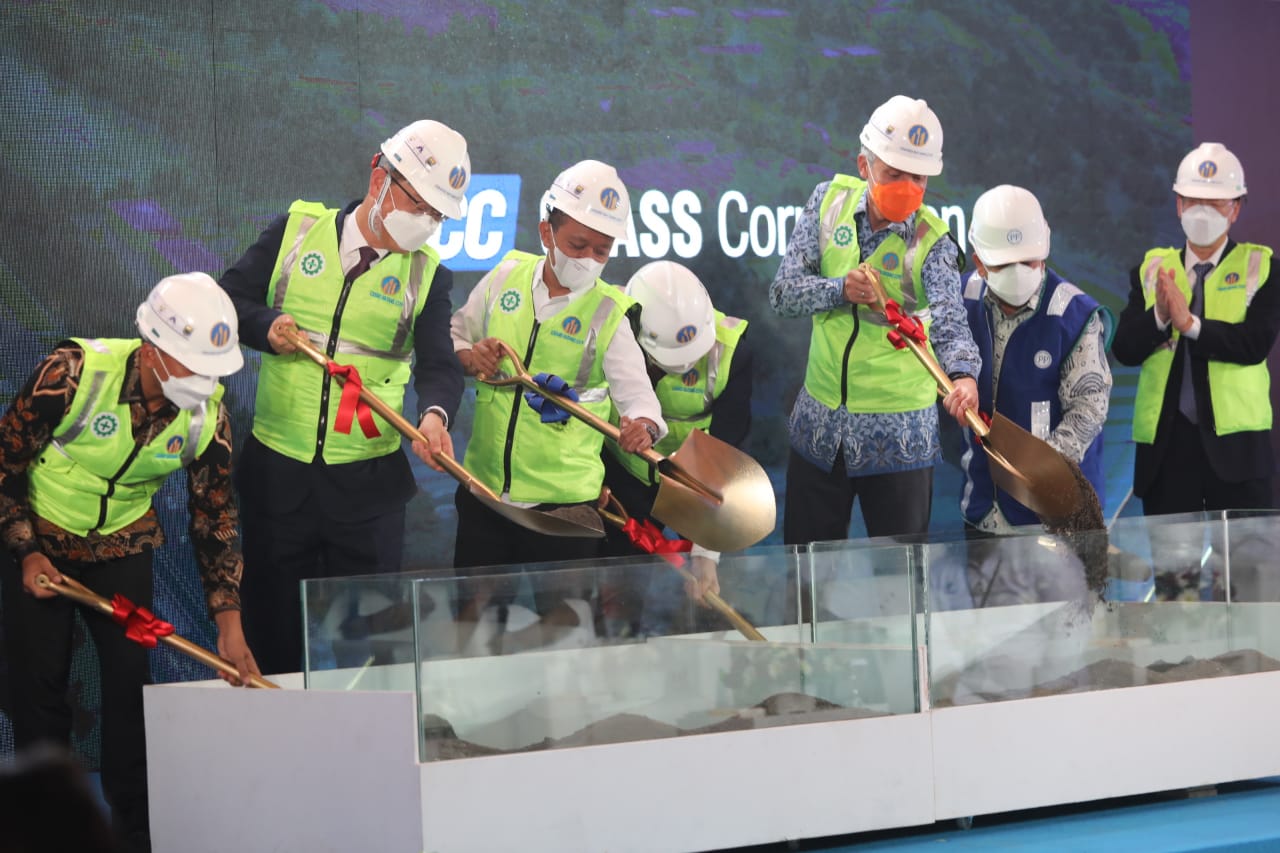 Jakarta (Indonesia Window) – The largest glass factory in Southeast Asia will be built in Indonesia's Batang integrated industrial estate in Central Java province.
The groundbreaking of PT KCC Glass Indonesia at the Batang estate was carried out by Indonesian Minister of Investment/Head of the Investment Coordinating Board Bahlil Lahadalia along with Central Java Governor Ganjar Pranowo on Thursday (May 20).
KCC's investment comes from a South Korean company, which is also the first investor to conduct a groundbreaking at the government and SOEs industrial estate.
The minister of investment said that the 450 hectares allocated for the first stage of Batang development have been occupied by a number of investors.
KCC Glass Indonesia is projected to become the largest glass company in Southeast Asia. The investment value of this export-oriented company is around 5 trillion rupiahs (some 348.5 million U.S. dollars).
KCC will occupy 49 hectares of land in Batang and is estimated to directly absorb 1,200 labors.
Furthermore, Bahlil asked investors to involve local business actors in Central Java, especially in Batang district to promote equitable economic growth.
Meanwhile, Central Java Governor Ganjar Pranowo expressed his appreciation for the cooperation of various parties in building the Batang industrial estate.
He added that the provincial administration would continue to make efforts to boost investment in Central Java.
The groundbreaking ceremony was attended by South Korean Ambassador to Indonesia Park Tae-sung, KCC CEO Glass Nae-Hoan Kim, and head administration of Batang district Wihaji.
Batang estate is expected to be utilized by multinational companies that are relocating and investing in Indonesia.
In addition to KCC Glass Corporation, South Korean battery company LG Chem, Dutch plastic pipe manufacturer Wavin, and Indian ceramics company Abroad Vitrified, have committed to investing in Batang.
The government has provided at least 4,300 hectares of lands for area development. In the first phase, 450 hectares are provided to build three zones, namely manufacturing and logistics, innovation and creative economy, as well as small and medium-scale industries.
Batang industrial estate is expected to be one of the foundations for industrial development in Indonesia, by opening up job opportunities for at least 250 thousand local workers.
The area is also expected to bring in an investment of 41.8 trillion rupiahs (some 2.9 billion U.S. dollars) in the first phase to support national economic recovery.
Reporting by Indonesia Window