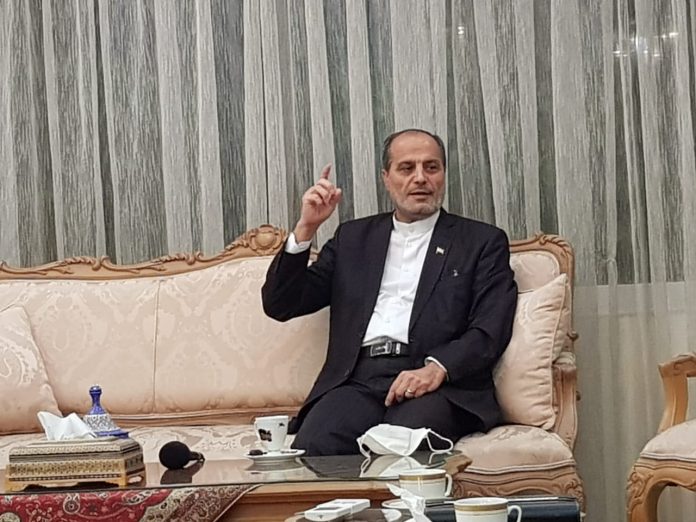 The Iranian Social Police are responsible for social life, safeguarding the 'health' of the people and the social environment, and the state. Or in Islam, they do amar ma'ruf nahi munkar.
Jakarta (Indonesia Window) – The Ambassador of the Islamic Republic of Iran, Mohammad Khoush Heikal Azad, has emphasized that the existence of the "Social Police" in charge of enforcing national regulations regarding the hijab or woman's head covering scarf is a requirement from the people and ulemas (Muslim scholars).
"The Social Police in Iran stands on the requirement from the people and the Muslim scholars, which aims to deal with hijab issues, amid calls for removing the hijab in Iran," Ambassador Azad said in a media briefing here on Wednesday evening (Oct. 19).
Regulations on hijab and headscarf (so-called jilbab) in Iran, as well as the existence of the authorities referred to by the mass media as the 'morality police' – the ambassador corrected this word to be "Social Police" – have come under public scrutiny following the death of Mahsa Amini.
Amini, a 22-year-old woman detained earlier this month in the capital city of Tehran by Iran's authority for not following the country's dress code, died in hospital on Sept. 16, three days after a coma preceded by a stroke.
On Oct. 7, 2022, the Iranian Forensic Medicine Organization explained the cause of Amini's death by issuing a statement.
"In the statement it was stated that the death was not caused by a blow to the head or vital organs and limbs, but the late Mahsa Amini died due to cerebral hypoxia, sudden heart rhythm disturbances, decreased blood pressure and loss of consciousness, and lack of oxygen to the brain," Ambassador Azad explained.
The task of the Iranian Social Police, he continued, is to provide guidance to people, both men and women, who are found to be dressed against the state regulations.
"They will be taken to the headquarters for further guidance, and advised to take courses on the subject of hijab (for women). After that, they are allowed to go," Ambassador Azad explained, adding that violations related to clothing could be also corrected directly at the scene.
"This is Social Police, not morality police, because they are responsible for social life, maintaining the 'health' of the community and the social environments, and the nation. Or in Islam, they do amar ma'ruf nahi mungkar (calling to do good and prevent evil)," the ambassador added.
Reporting by Indonesia Window