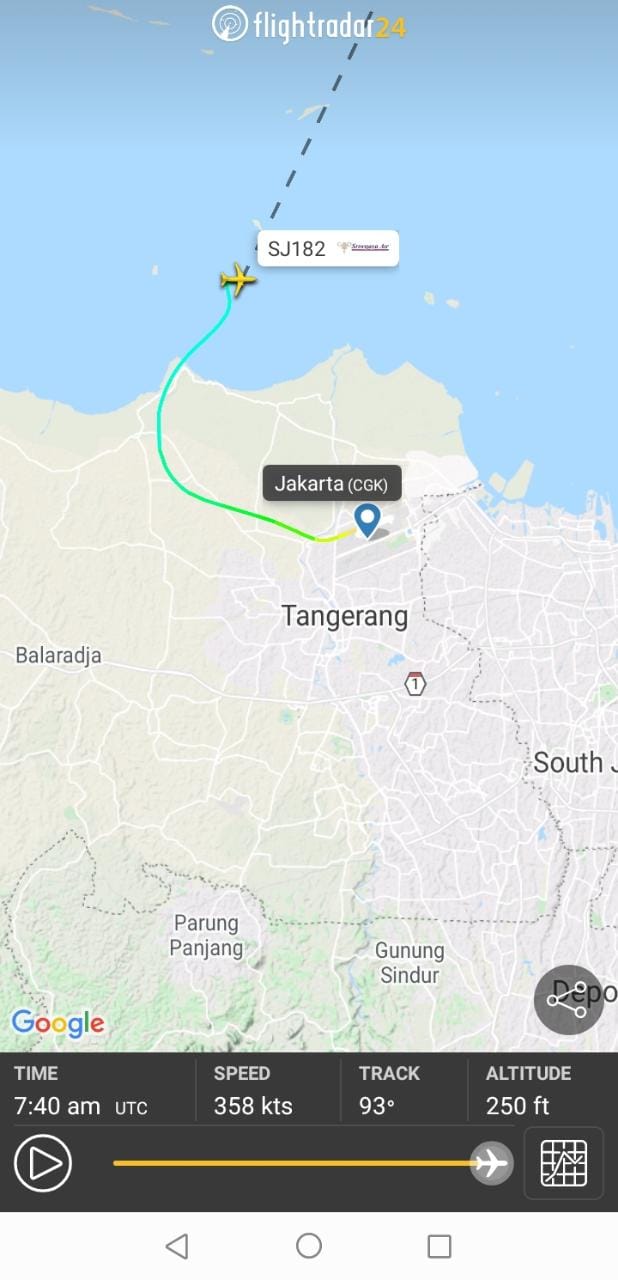 Jakarta (Indonesia Window) – Indonesian airliner Sriwijaya Air, a Boeing 737-500 series plane, carrying 62 people that lost contact with an air traffic controller on Saturday afternoon (Jan. 9) has crashed into the Java Sea.
It was confirmed by Indonesian Transportation Minister Budi Karya Sumadi at a virtual press conference on Saturday evening (Jan. 9).
He said the Sriwijaya Air flight SJY182 from capital city Jakarta to Pontianak in West Kalimantan province crashed on the waters off the Thousand Islands district located in the northern part of the capital city.
The plane departed from the international Soekarno-Hatta Airport at 2.36 p.m. at local time.
According to Budi Karya, the last contact with the plane was made by aviation authorities at 2:40 p.m. local time, and the plane was believed to have crashed near Laki Island and Lancang Island.
Personnel of Indonesia's National Search and Rescue Agency (Basarnas) searching for the plane have pulled debris and cables suspected of belonging to the ill-fated aircraft.
Ships and aircraft from various Indonesian agencies have been involved in the search with about 100 rescuers are at the location.
Minister Budi Karya said President Joko Widodo has instructed rescuers to maximize searching efforts.
The Transportation Ministry are coordinating with Basarnas and the National Transportation Safety Committee (KNKT), is currently investigating the accident
Reporting by Indonesia Window