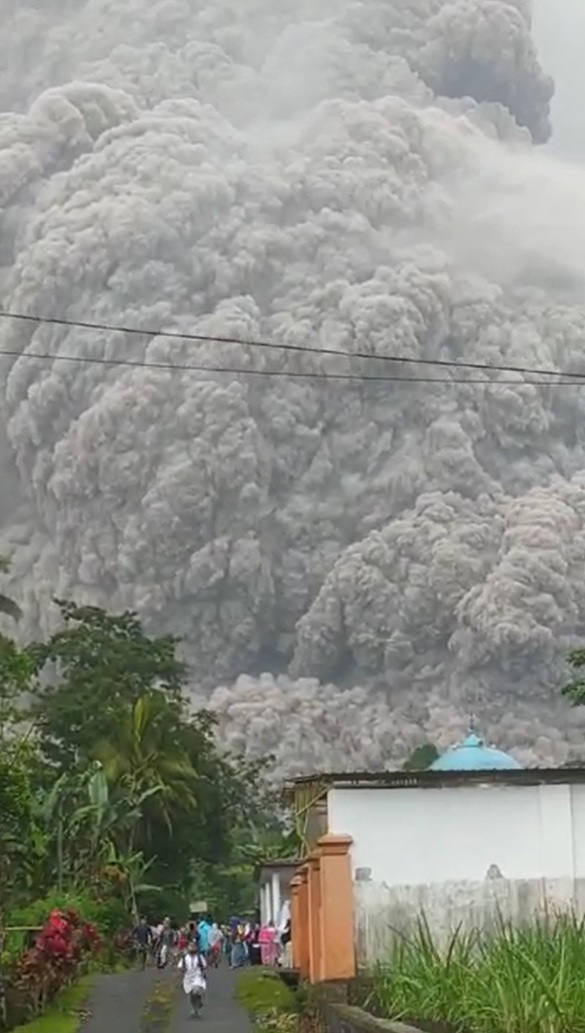 Jakarta (Indonesia Window) – A total of 65 residents in Sumberwuluh village, Lumajang district in East Java province fled and scores of people were injured as lava flowed along with heavy volcanic ash rain falling from Semeru volcano which erupted on Saturday afternoon local time.
The Regional Disaster Management Agency (BPBD) team has evacuated residents to safer places, and helped the ones who were trapped in their homes and were afraid to come out as thick volcanic ash has covered their homes.
So far there have been no reports of fatalities due to the eruption of Mount Semeru.
The volcanic ash rain caused a number of areas in Pronojiwo and Candipuro sub districts to be dark like night.
The Lumajang district administration will immediately open refugee posts in Kamar Kajang and Pronojiwo sub districts.
Mount Semeru with a height of 3,676 meters above sea level erupted with hot avalanches and heavy volcanic ash rain in the afternoon, starting with a lava slide at 1.30 p.m. local time.
Reporting by Indonesia Window