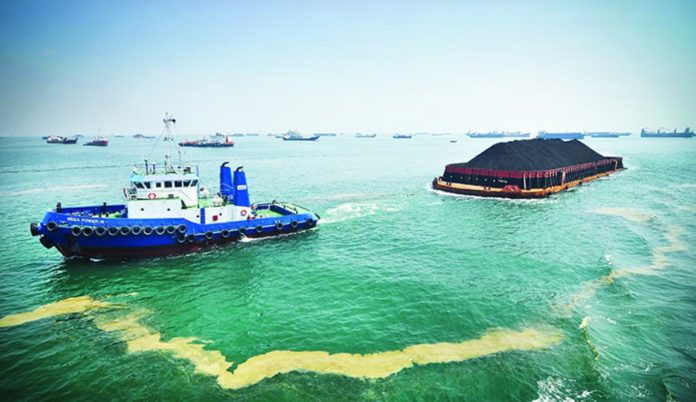 Jakarta (Indonesia Window) – Indonesia's benchmark coal price in September 2021 reached 150.03 U.S. dollars per ton, or increased by 19.04 dollars per ton from 130.99 dollars per ton in August this year.
The increase in the coal price this month was caused by the high demand for coal that continues to surge in China for power plants, which exceeds the domestic coal supply capacity.
"This is quite a phenomenal number in the last decade. China's high demand exceeds its domestic production capacity and the increasing demand for coal from South Korea and the European region along with high natural gas prices have catapulted Indonesia's benchmark price to 150.03 dollars per ton," the Ministry of Energy and Mineral Resources' spokesperson Agung Pribadi said here on Monday (Sep. 6).
According to Agung, those factors have pushed global coal prices to rise and record month-to-month records.
As the benchmark coal price once decreased in February-April 2021, it recorded an increase in a row in the 2021 May-July period to 115.35 dollars per ton in July 2021.
The increase continued until September 2021 by recording a new high record.
Indonesia's benchmark coal price was obtained from the average prices of Indonesia Coal Index (ICI), Newcastle Export Index (NEX), Globalcoal Newcastle Index (GCNC), and Platt's 5900 in the previous month, with quality equivalent to 6,322 kcal/kg GAR calories, total moisture 8 percent, total sulfur 0.8 percent, and ash 15 percent.
The September benchmark price will be used to determine the price of coal at the point of sale on a Free On Board vessel (FOB Vessel).
Reporting by Indonesia Window