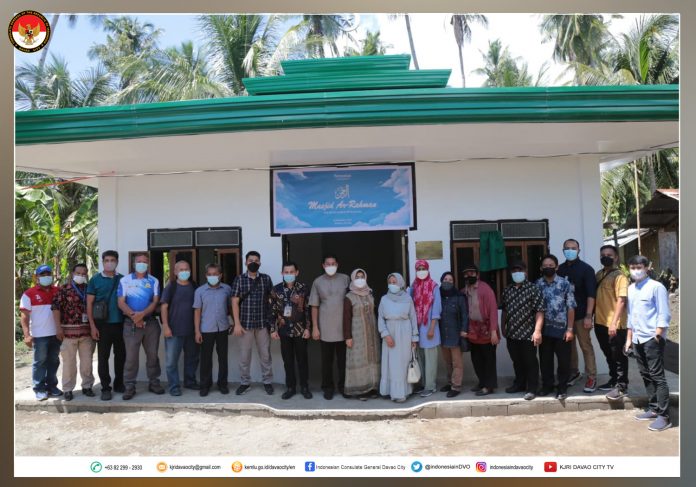 Jakarta (Indonesia Window) – Indonesian people have successfully completed the construction of a mosque for the community in Kadubai, which is about 240 kilometers from Davao City in Sarangani province, the Philippines.
The Arrahman Mosque was inaugurated by Indonesian Consul General in Davao City Dicky Fabrian on Saturday (Nov. 6).
The shape of the 46.25 square meter mosque building adopts the typical concept of the Kudus mosque (Central Java), showing a three-tiered roof that symbolizes faith (iman), Islam and excellence (ihsan).
The mosque, which began construction on February 27, 2021, can accommodate at least 70 worshipers.
Reporting by Indonesia Window