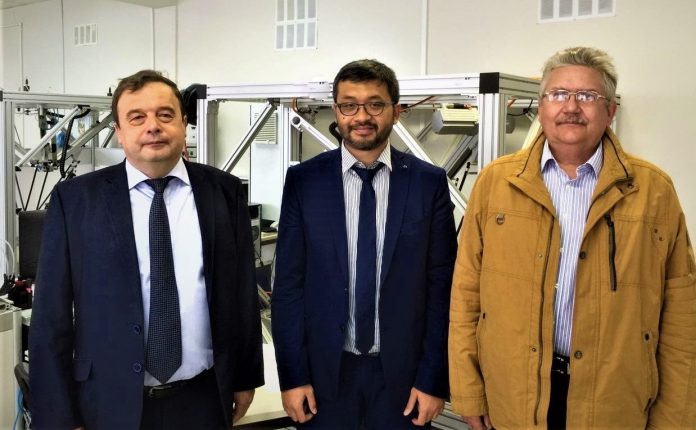 Jakarta (Indonesia Window) – Jacobs University in Bremen, Germany regularly awards lecturers who have extraordinary achievements in the learning process.
This year, when people around the world are facing the COVID-19 pandemic, an assessment for the award also includes the effectiveness of online learning process applied by lecturers at the university.
In early September 2020, Jacobs University's award of Teacher of the Year was bestowed to Prof. Dr-Ing Hendro Wicaksono from Indonesia as he was successful in creating an online learning method that is intrinsically satisfying, and valuable for students.
He was also considered successful in delivering lectures with persuasive ways, encouraging high enthusiasm of students, especially during the pandemic that required the university to hold virtual classes.
According to Hendro Wicaksono, during the COVID-19 pandemic, digital transformation goes so fast that ease students in accessing materials via the internet.
"We can easily learn new concepts and technologies via the internet. Even with gamification and virtual reality, we can interact with learning materials in a fun way. Without having a face-to-face meeting with lecturers, it seems that we could get all the knowledge," he pointed out.
Hendro who obtained his title Dr.-Ing. in Mechanical Engineering from the Karlsruhe Institute of Technology, Germany was named a professor at Jacobs University at the age of 38.
Hendro is currently the Head of Research Group for Intelligent Data Management for Industry 4.0 (INDEED) at the university.
He is also active in various organizations, among others, as Chairman of Management Board of the Sharia Economic Community Special Territory in Germany; Coordinator of the Education Division at the Association of Indonesian Scholars in German; a member of the Board of the Special Branch of the Nahdlatul Ulama (an Islamic organization) in Germany; and the Chairman of the commissioner and co-founder of two technology start-ups in Indonesia engaged in environmental protection and digital health services.
Hendro's research are also acknowledged and used in many institutions in Germany and other European countries.
In 2013, Hendro developed a system to increase the efficiency of energy use based on Artificial Intelligence which is currently used in several buildings in Germany, Eindhoven in the Netherlands, as well as Seville and Barcelona in Spain.
Reporting by Indonesia Window