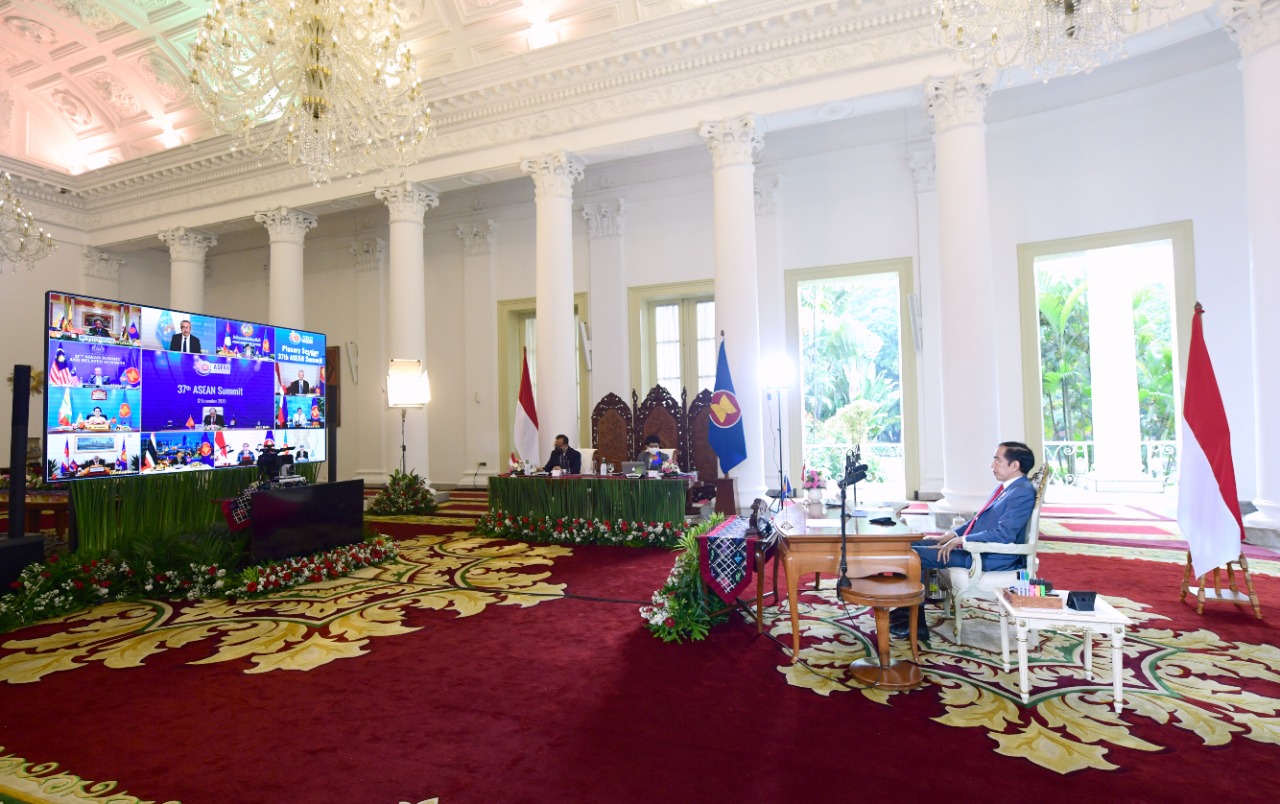 Bogor, W Java (Indonesia Window) – Indonesian President Joko Widodo expressed his optimism over the signing of the Regional Comprehensive Economic Partnership (RCEP) in ASEAN.
RCEP was signed after ASEAN countries had been negotiating for approximately eight years.
"We have to prove that this enormous economic integration will benefit our people," the head of state delivered a speech at the 37th ASEAN Plenary Summit from the Bogor Presidential Palace, West Java on Thursday (Nov 12).
The president also emphasized the importance of ASEAN's role in maintaining regional peace and stability.
According to him, it is very normal that in the midst of the rivalry between the two great world powers, each side wants to attract ASEAN to become its ally.
Responding to that situation, President Joko Widodo stated that ASEAN should be solid, maintain its balance, while continuing to convey messages to strengthen mutually beneficial cooperation and call on ASEAN partners to respect the Treaty of Amity and Cooperation (guidelines for relations among ASEAN countries).
ASEAN, according to the president, should also continue to convey messages regarding the importance of respecting international law, including the 1982 UNCLOS (The United Nations Convention on the Law of the Sea).
"With solidity and a strong commitment to advancing inclusive cooperation, ASEAN will not be trapped between these rivals, and ASEAN will be able to play a central role in developing regional cooperation," he said.
Reporting by Indonesia Window