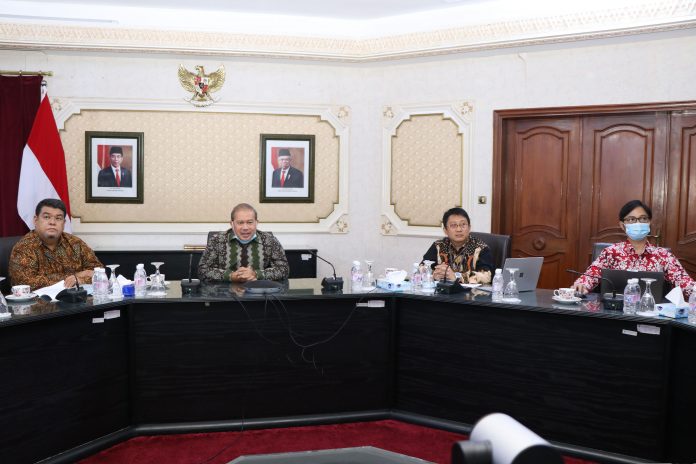 Jakarta (Indonesia Window) – The Indonesian Consulate General in Jeddah is seeking to make Indonesian buses penetrate Saudi Arabia to serve pilgrims.
It was discussed by the consulate general in a virtual meeting with the Indonesian Ministry of Transportation, some Indonesian bus companies and Saudi Massaril Haram company on Tuesday (Nov 25).
The meeting discussed a plan to provide buses for the hajj season of 1442 Hijr/2021 as well as a follow-up to an inquiry from Massaril Haram's owner Omar Miski who wanted to bring in buses from Indonesia as one of the transportation means for hajj and umrah pilgrims in Saudi Arabia.
The Indonesian Consul General in Jeddah, Eko Hartono, said the government wanted Indonesian hajj and umrah pilgrims to promote the improvement of the national economy through the use of Indonesian products in Saudi Arabia.
It is expected that more products from Indonesia enter the Saudi Arabian market.
Meanwhile, Miski said his company wanted to bring in buses from Indonesia in the near future to make them compete in the hajj and umrah markets in 2021.
The number of Indonesian umrah (minor hajj) pilgrims of 1.2 million people is the second largest in the world after Pakistan.
Meanwhile, the number of Indonesian hajj pilgrims reached 231 thousands.
Miski hoped that the first stage of Indonesian buses entering Saudi Arabia would become a standard for types of transportation originating from the archipelagic country.
Responding to the plan, representatives from Indonesian bus companies said they would coordinate with various related parties to meet the terms and conditions so that Indonesian vehicles could be accepted by the Saudi Arabian market.
Reporting by Indonesia Window