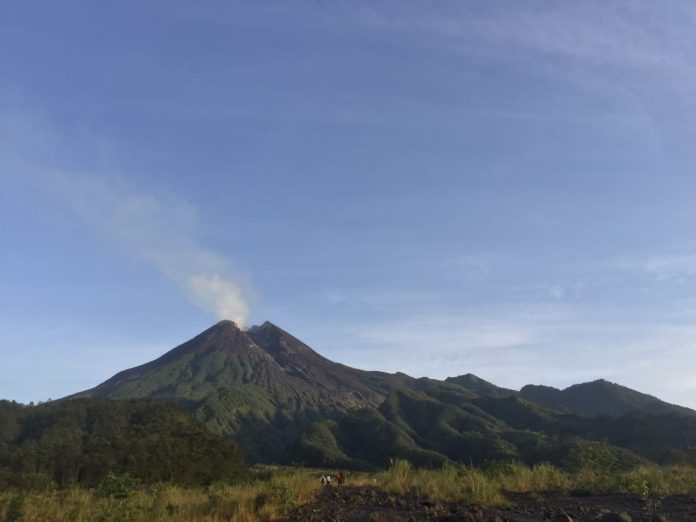 Jakarta (Indonesia Window) – Indonesia's Volcanological Survey (PVMBG) noted that the 2010 eruption of Mount Merapi in the central part of Java Island was the largest in the last hundred years.
The last eruption of roughly the same size occurred in 1872, according to a statement from the Ministry of Energy and Mineral Resources received by Indonesia Window here on Wednesday.
Head of the Center for Groundwater and Environmental Geology at the agency, Andiani, said hot clouds continued to occur from October 26 to November 2, 2010.
Hot avalanches also occurred continuously on 3 to 4 November 2010.
"In 2010, the explosion ejected materials of more than 120 million cubic meters, with a roar that could be heard reaching Yogyakarta, about 30 kilometers from the peak of Mount Merapi," she explained.
Andini pointed out that the height of the eruption hot cloud column at that time reached 17 kilometers, along with avalanches that flowed up to a distance of 15 kilometers from the top.
Ten years ago, Mount Merapi erupted with the Volcanic Explosivity Index (VEI) at 4, with a total eruption material reaching 130 million cubic meters.
The natural disaster killed approximately 400 people.
The Indonesian Geological Agency stated that Merapi is one of 127 volcanoes in Indonesia that shoul be monitored.
Volcanic eruptions in the archipelagic country have been recorded since the 3rd century AD.
In the 15th century, 17 records on volcanic activity were found.
The documentation was continued by the Portuguese, Dutch and Japanese administrations during their occupation in a number of regions in Indonesia.
In 1920, a volcano monitoring agency was officially established in Bandung, West Java.
Reporting by Indonesia Window